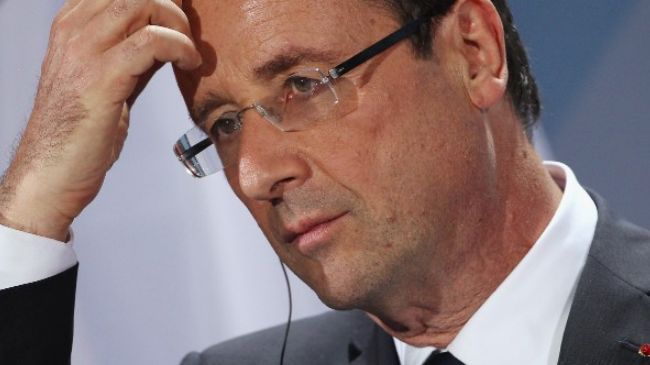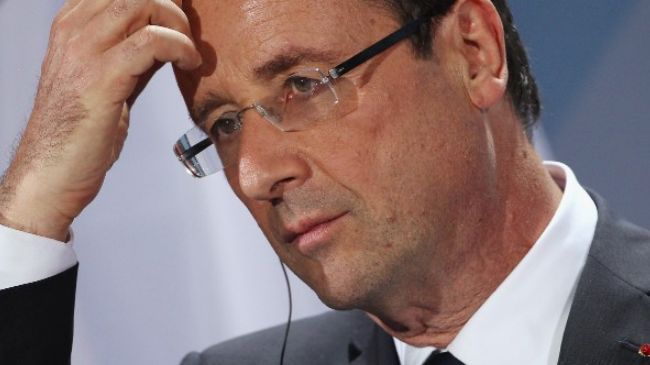 Official data show that France's public deficit contracted less than expected in 2013 and debt continued to increase to 93.5 percent of its gross domestic product (GDP).
The French statistics agency, Insee, said on Monday that the country's public deficit, which is the gap between spending and revenues, stood at 4.3 percent of national output last year. The figure was above the 4.1 percent that the government had promised and above EU targets.
The new figures are the latest sign of trouble for the unpopular Socialist government. The Socialist Party suffered heavy losses in nationwide municipal elections on Sunday amid President Francois Hollande's failure to stop rising unemployment and accelerate economic growth.
The country is the second largest economy of the eurozone and the EU, the European Central Bank, Germany — the zone's strongest economy — and financial markets where France borrows, closely watch the country's finances.
However, Hollande's government has so far made little progress in enacting radical reforms to slash spending and raise business competitiveness.
Meanwhile, other official data on Monday indicated that France's business profitability dropped last year and crimped investment.
The development comes as in February the number of unemployed people in France went up by 0.9 percent to a record 3.34 million.
According to a recent poll conducted by France's OpinionWay research organization, some 82 percent of the French are not satisfied with the government's handling of the economic and social issues.