Europe
Lebanon
North America
France rejects US allegation Hezbollah storing chemicals to make explosives in Europe
France has rejected allegations by a senior US State Department official that the Lebanese Hezbollah resistance movement has stored chemicals that can be used to make explosives in the European country, emphasizing that there is no evidence to substantiate such claims.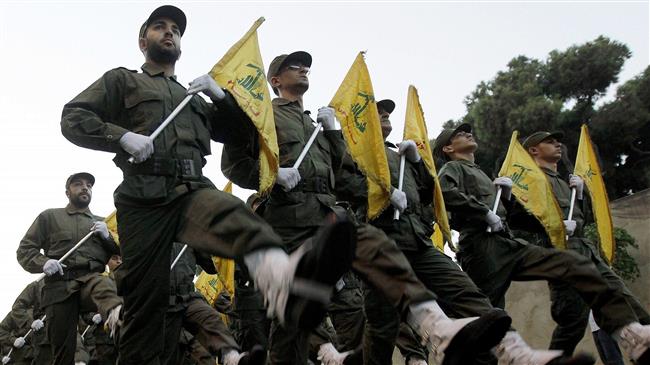 "To our knowledge, there is nothing tangible to confirm such an allegation in France today," French Foreign Ministry Spokeswoman Agnes von der Muhll told reporters in Paris on Friday.
"Any activity committed by a foreign organization on our territory would be sanctioned by the French authorities with the greatest firmness," he added.
Nathan Sales, the State Department coordinator for counter-terrorism, claimed on Thursday that Hezbollah has moved ammonium nitrate from Belgium to France, Greece, Italy, Spain and Switzerland in recent years, and is suspected to still be storing the material throughout Europe.
The US senior official made the remarks in an online forum hosted by the American Jewish Committee, which has appealed to countries in Europe and elsewhere to impose bans on the Lebanese resistance movement.
Sales, without offering evidence, went on to allege that Washington believes that Hezbollah has since 2012 transported ammonium nitrate around Europe in first aid kits with cold packs that contain the compound.
The United States believes these supplies are still in place throughout Europe, possibly in Greece, Italy and Spain, he said.
The US has designated Hezbollah resistance movement as a foreign terrorist organization since 1997, and has slapped several rounds of sanctions against the group.
The US Treasury Department said in a statement on Thursday that it had imposed sanctions on Sultan Khalifah As'ad, who the Treasury described as a senior Hezbollah Executive Council official, besides Arch Consulting and Meamar Construction, two Lebanon-based, after accusing them of being linked to the Lebanese resistance movement.
On May 16, 2018, the United States and its partners in the Terrorist Financing and Targeting Center (TFTC), which includes Saudi Arabia, Bahrain, Kuwait, Oman, Qatar and the United Arab Emirates, imposed sanctions on Hezbollah leadership, targeting its Secretary General Sayyed Hassan Nasrallah and Deputy Secretary General Sheikh Naim Qassem.