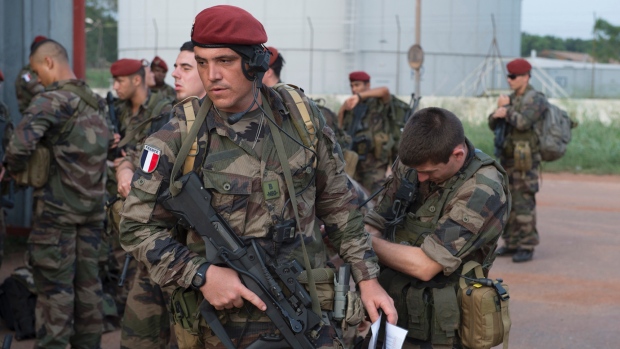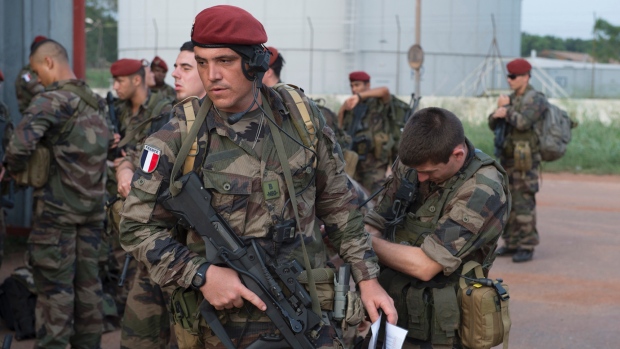 A French military official says Paris is preparing to reinforce its military presence in the Central African Republic (CAR).
On Friday, French military spokesman Col. Gilles Jaron made the remarks, adding that a warship with nearly 350 soldiers on board has been stationed at the port city of Douala in neighboring Cameroon.
France already has about 450 troops in CAR and is planning to send around a thousand more. The decision however requires an approval from the United Nations Security Council.
The council is expected to vote next week on a French resolution to beef up the regional African military mission in CAR. France is looking for other European nations to support its planned mission in its former colony.
The Central African Republic has been unstable since independence from France in 1960. It plunged into chaos in March after Seleka rebels overthrew the government.
The Seleka rebels, who launched an offensive against the government in December 2012 and finally ousted then President Francois Bozizé in March, have been accused of killing, looting, and raping across the country.
A recent UN report blamed the Seleka fighters for much of the chaos in the country, saying, "uncontrolled Seleka elements and unidentified armed groups" in the country committed "arbitrary arrests and detention, sexual violence against women and children, torture, rape, targeted killings, recruitment of child soldiers and attacks."
In July, the International Federation for Human Rights said at least 400 murders by Seleka-affiliated groups had been documented since March.
There are many mineral resources, including gold and diamond, in the Central African Republic. However, the country is extremely poor and has faced a series of rebellions and coups since it gained independence.