Lebanon
Freed Lebanese pilgrims relay ordeal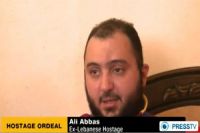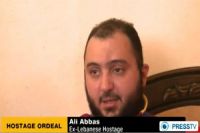 Released Lebanese pilgrims who had been taken hostage by militants operating in Syria talk about their ordeal during captivity.
According to Press TV, the nine Lebanese Shia pilgrims arrived in Beirut on October 19. Lebanon released two Turkish pilots it had detained on the Lebanese soil in August in return for the freedom of the pilgrims.
One of the released captives, named Abbas, said the kidnappers constantly tormented the pilgrims during captivity. He said the psychological abuse they suffered at the hands of the hostage-takers was even worse than the physical torture.
Other freed pilgrims said the captors kept telling lies to them about their fate to mentally torture them.
Jamil Saleh, another released pilgrim, said the conditions of their confinement by the Northern Storm Brigade militant group worsened when the head of the brigade, Abu Ibrahim, was killed.
Abbas Hammoud, another one of the pilgrim group, said that they were not beaten, but constantly insulted and that the treatment became worse after the death of Abu Ibrahim.