Europe
Human Rights
'Freedom day' in UK overshadowed by Johnson's isolation U-turn
British Prime Minister Boris Johnson and Finance Minister Rishi Sunak will be self-isolating on England's so-called Freedom Day on Monday, highlighting the spike in Covid-19 cases just as the UK throws off its last pandemic restrictions.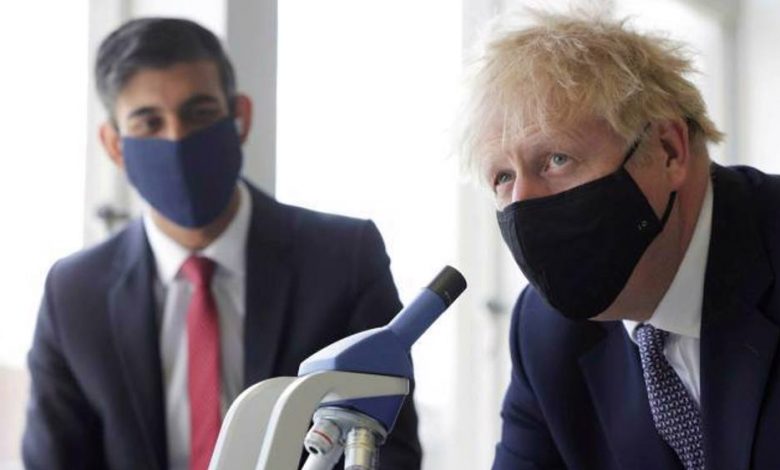 Johnson and Sunak were forced into the humiliating U-turn on Sunday after they faced a backlash over plans to avoid quarantine by participating in a pilot testing scheme.
The U-turn comes a day after Health Minister Sajid Javid said he had tested positive for the coronavirus and at a time when the government's coronavirus response is under severe criticism.
Nearly all remaining restrictions in England will be lifted on Monday despite a surge in infections as ministers put their faith in the advanced vaccine program.
New rules allow Britons to visit theaters, concert venues and nightclubs. Sports stadiums are able to accommodate their full capacity of spectators and government recommendations to work from home have been canceled, along with mandatory mask-wearing in crowded spaces. All hospitality venues have returned to full capacity.
Government only has left non-mandatory recommendations to wear face coverings in crowded places, minimize social contacts, make regular COVID-19 tests in "high risk workplaces."
The UK has one of the highest vaccination rates in the EU. At the moment, almost 88 percent of all adults have received their first vaccine shot, and more than 68 percent of those over 18 are fully vaccinated, according to the official UK government tracking system.
However, as the number of Covid patients is increasing in the country by over 50,000 a day, hundreds of thousands of British people are being asked to self isolate for 10 days.
The situation has caused havoc for employers and parents, prompting train cancelations and forcing some businesses to shut down.
The government had announced that Johnson and Sunak had been exposed to a person infected with the Covid and would take part in a trial scheme that allowed them to keep working instead of self-isolating.
However, that decision had been quickly reversed following harsh criticism from voters, political opponents and business owners.
"We did look briefly at the idea of us taking part in the pilot scheme… but I think it's far more important that everybody sticks to the same rules," Johnson said in a video message from his country residence, where he will isolate until July 26.
He used his video message to urge the public to take a cautious approach to the change of rules.
"Please, please, please, be cautious," he said.
According to a report by The Telegraph on Sunday, ministers were calling on Johnson to ditch the requirement for fully-vaccinated people to self-isolate entirely.
Meanwhile, opposition politicians have described as hypocritical the effort by Johnson and Sunak to exempt themselves from some of the rules.
"Boris Johnson and Rishi Sunak have been busted yet again for thinking the rules that we are all following don't apply to them," said Labour Party leader Keir Starmer.
Sunak also admitted the backlash over their initial decision.
"I recognize that even the sense that the rules aren't the same for everyone is wrong," he said on Twitter.