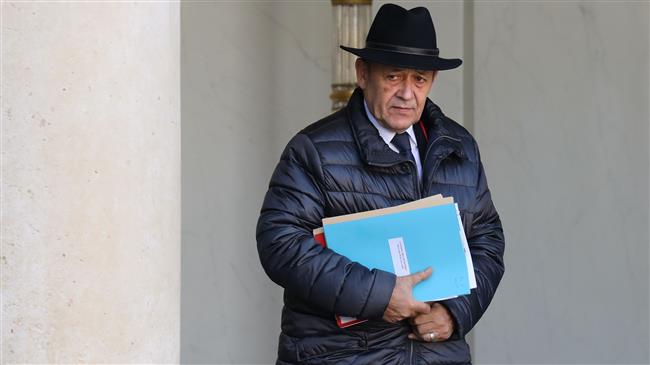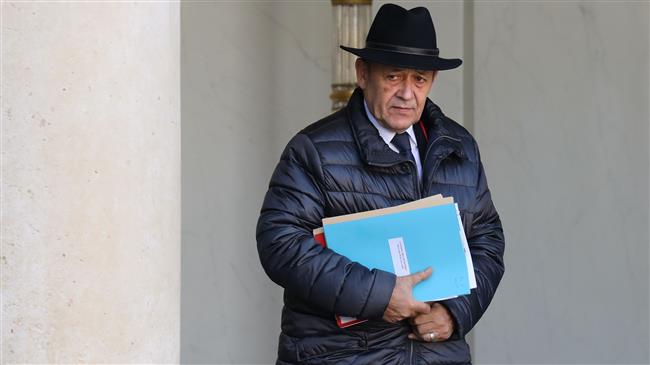 French Foreign Minister Jean-Yves Le Drian will arrive in Tehran Sunday night to hold talks with senior Iranian officials, Foreign Ministry spokesman Bahram Qassemi has said.
During his two-day visit, Le Drian will meet and exchange views with Iran's President Hassan Rouhani and Foreign Minister Mohammad Javad Zarif on bilateral, regional and international issues, Qassemi said.
The French embassy had earlier said in a statement that an exhibition called "The Louvre in Tehran" will be held at the National Museum of Iran between March 5 and June 8 and inaugurated by Le Drian and Louvre's president Jean-Luc Martinez.
In 2017, France was Iran's second biggest trade partner in the European Union. According to the French Treasury, Iran's trade exchanges with France stood at €3.8 billion last year.
Le Drian's trip to Iran comes amid France's recent meddlesome stance on Iran's defense capabilities.
On February 27, the top French diplomat claimed that Iran's ballistic missile program was very worrying and ran counter to a UN resolution.
He also claimed the need to prevent the Iranian missile activities from becoming a threat to "all regional actors," adding that he would bring up the matter during his visit to Tehran.
A senior Iranian official says Iran's defense program is none of France's concern.
Ali Akbar Velayati, a senior adviser to Leader of the Islamic Revolution Ayatollah Seyyed Ali Khamenei on international affairs, on Saturday urged Paris not to make claims that it could not deliver on.
He expressed confidence that Iran would not allow anyone to interfere in the type of defense equipment it can possess in the field of conventional weapons, whether missile or others.
Stressing Iran's peaceful relations with all its neighboring countries, Velayati said, "If the French foreign minister's visit is aimed at strengthening relations, he'd better avoid taking such negative positions."
Iran says it will not allow other countries to undermine its defense might while they are simultaneously supplying regional states with lethal arms.
On February 13, French President Emmanuel Macron said Iran's ballistic missile program must be placed under international surveillance.
The Iranian Foreign Ministry spokesman responded to the comments, saying the Islamic Republic would not permit other countries to undermine its defense might while they are themselves supplying regional countries with lethal weapons.