Europe
French FM warns of further sanctions against Russia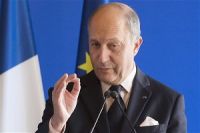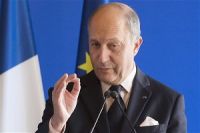 In an exclusive interview with French news channel, France 24, French Foreign Minister Laurent Fabius has claimed that the international community must be "firm" with Russia, warning that Russia could face further sanctions if it fails to change track on Ukraine.
He further claimed that the French government had evidence that Russian troops had entered neighbouring Ukraine, describing the incursion as "alarming".
"The moment one country sends its military forces into another country without its consent and against its will, that is called an 'intervention,'" he said. "Obviously, it's unacceptable".
"France's position from the very beginning has been to say that, when it comes to Russia we have to show, at the same time, our firmness and [willingness to engage in] dialogue," Fabius said.
Pointing to the fact that France had already introduced measures against Russia after failed efforts to reach a solution on the Ukrainecrisis, he warned that further sanctions could lie ahead.