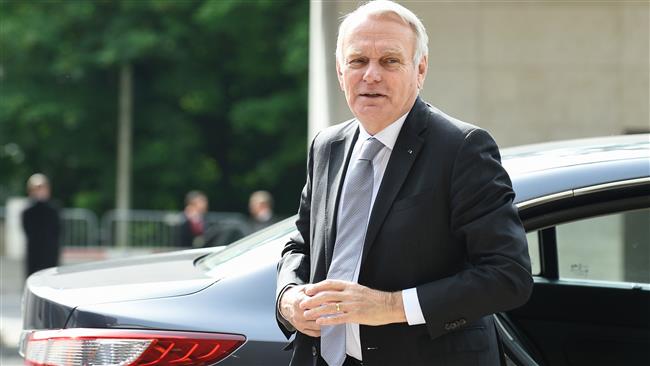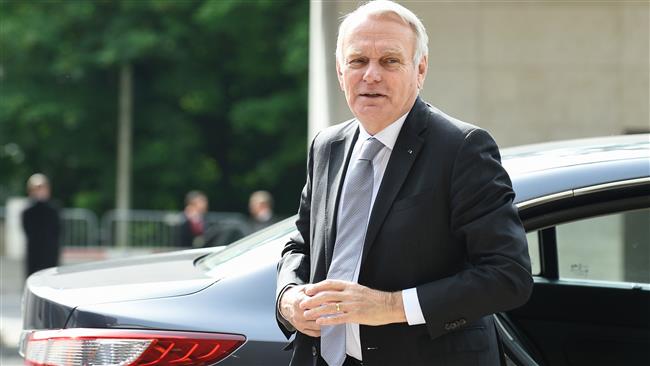 French Foreign Minister Jean-Marc Ayrault has reportedly met with a group of Hezbollah parliamentarians in Lebanon.
The French minister met a Hezbollah delegation including lawmaker Ali Fayyad as well as Ammar al-Musawi, who is in charge of Hezbollah's international relations, as part of his two-day visit to Lebanon, local media reported.
The visit infuriated the Israeli regime with its Foreign Ministry saying, "It is a shame that the French foreign minister did not consult with Arab countries which do not differentiate between the military and political wings of Hezbollah."
On June 22, the EU unanimously decided to put Hezbollah's military wing on the EU blacklist and said the decision would not affect the union's ties with Lebanon. The Lebanese movement rejected the move as "aggressive" and "unjust."
Earlier in March, the six-nation Persian Gulf Cooperation Council (GCC) issued a statement labeling Hezbollah a terrorist organization. The bloc comprises Saudi Arabia, Qatar, the United Arab Emirates, Oman, Bahrain and Kuwait.
Ayrault's visit to Lebanon is not the first time that French officials have met with members of Hezbollah. In January of 2014, six months after the EU blacklisting, a French presidential aide held talks in Beirut with Mousawi.