Europe
French government 'not planning to impose state of emergency'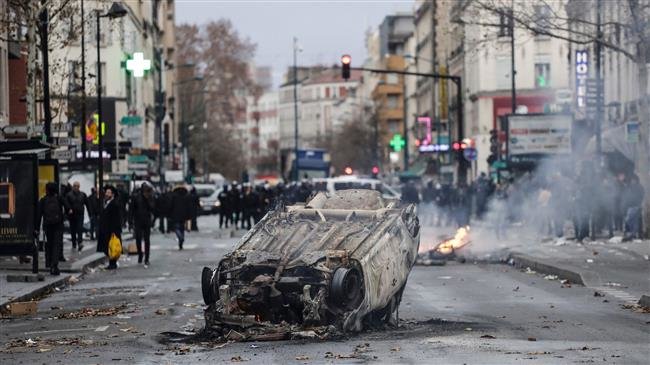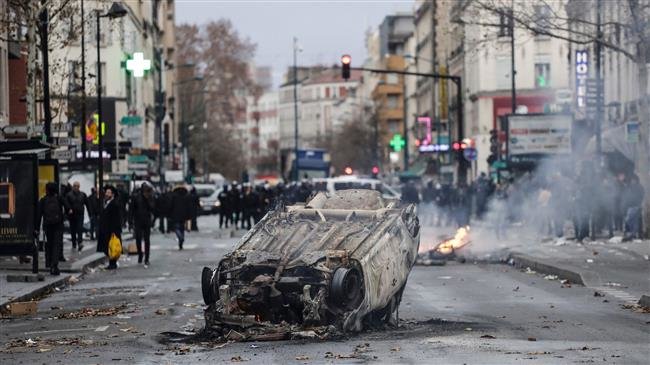 The French government says it has no plans to impose a state of emergency amid the worst civil unrest in France in more than a decade.
Imposing a state of emergency "is one option among others, but for now it's not on the table,"  said Laurent Nunez, the French junior interior minister, on Monday.
Nunez made the comment to RTL radio after several police unions urged the government to grant the country's law enforcement agencies greater powers to contain the nationwide protests, which caused chaos and destruction in cities over the weekend.
Protests first erupted last month in rural France among citizens who said they could not afford higher fuel taxes. The movement has since transformed into a broader rebuke of Macron's policies, and it has taken on a name of its own: the "yellow vest" protests, a reference to the vests worn by people active in the transportation industry.
'Some clearly intended to kill'
Asked about the possibility of banning further protest rallies, Nunez said, "We'd have to be capable of stopping it, because these are determined people who would come anyway."
He claimed that some of the protesters "clearly intended to kill" during the protests last Saturday, citing the seizure of hammers and steel marbles from some of the 412 people arrested, and the near-lynching of a police officer near the Arc de Triomphe war memorial.
Back in 2005, the French government imposed a state of emergency during three weeks of riots in Paris and other French cities by youths in poor suburbs.
Ambulance drivers protest, too
Meanwhile, French ambulance drivers on Monday joined the nationwide protests. They blamed the 40-year-old President Emmanuel Macron, whom they see as detached from the everyday struggles of ordinary people, for their woes.
The government has attempted to soothe the grievances of the protesters. On Monday, Finance Minister Bruno Le Maire said that to foster greater prosperity for all citizens, tax cuts should be accelerated and the pace of public spending cuts quickened.
"We cannot take away with one hand what we are giving to those who are working with our other hand; and therefore, as a consequence, we have to speed up our tax cut plans," Le Maire said at a news conference.
"Less public spending and less taxes, those are the conditions needed to put France back on the right track, those are the conditions for the prosperity of all French people, those are the conditions to get us out of our debt burden," he said.
But it was not clear if those remarks reflected the thinking of President Macron.