Europe
French Muslim groups censure Paris terrorist attacks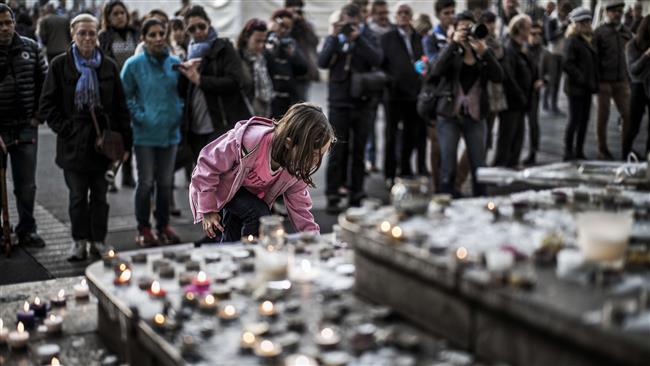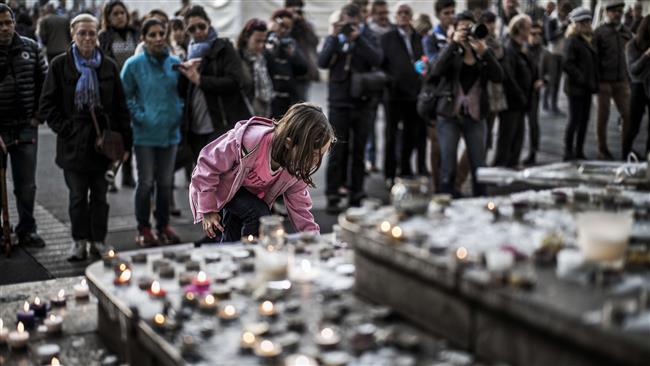 Several French Muslim organizations have strongly condemned the recent deadly terror attacks by the Daesh Takfiri group in Paris.
In a statement on Sunday, the French Council of the Muslim Faith (CFCM) denounced as "odious and despicable" the Friday night's coordinated terrorist attacks in Paris, urging the French people to stay "welded" and "united."
"Given the extreme seriousness of the situation, we called the nation to unity and call on all Muslims to pray so that France can face this test in calm and unity," said Anouar Kbibech, the head of CFCM.
"We are faced with an absolute horror. We are witnessing an incredible escalation of terror," Kbibech said.
The head of the Great Mosque of Paris, Dalil Boubake, also voiced his "greatest condemnation of the terrible murderous wave of terrorist attacks."
The Union of Islamic Organizations of France, an umbrella organization, censured the "infamous attacks that sow chaos and fear" and called for unity "to defeat this barbaric terrorism."
The Collective Against Islamophobia in France, a Paris-based organization that monitors Islamophobic acts, also issued a statement saying that Muslims "refuse to give in to fear despite the unprecedented nature of the tragedy."
"Faced with this challenge, we must remain supportive and united. This is the best response we can give to the division attempts," the statement read.
The Federation of Islamic Organizations in Europe, the largest group of Islamic institutions in the continent, also slammed the terrorist attacks, saying that they showed once again the "murderous" face of terrorism.