Europe
French police clash with protesters in Nantes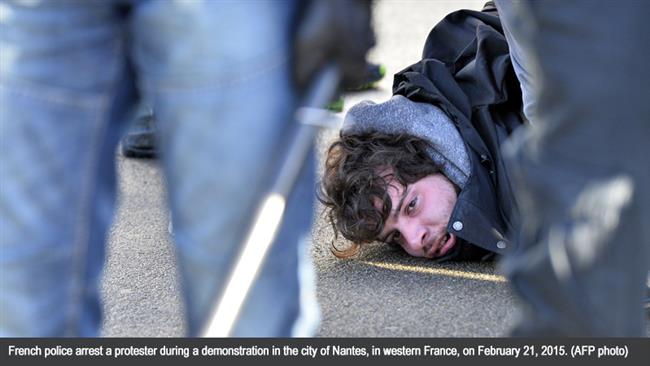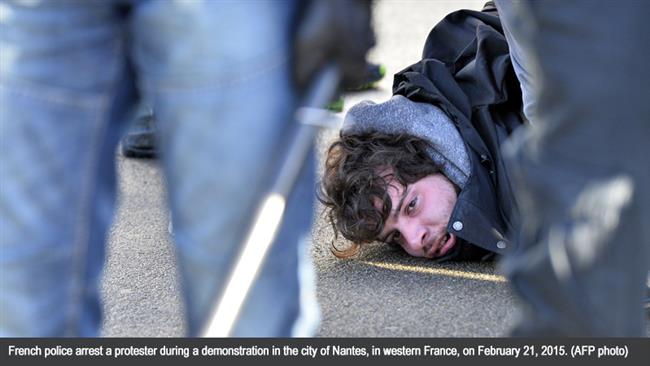 Riot police in France have once again clashed with activists protesting against the construction of a new airport in the western city of Nantes.
The riot police forces used tear gas and water cannons to disperse the crowd protesting against the construction of the Notre-Dames-des-Landes airport, north of Nantes.
According to reports, the clashes erupted as the protesters began throwing projectiles at police forces.
The demonstrators held banners condemning police brutality and asking for resistance against the excessive use of force.
The demonstration came a year after a huge rally against the construction of the airport turned violent in February 2014. Many protesters were injured in subsequent clashes with police.
Residents and environmentalists oppose the construction plan, saying there is no need for a new airport as the capacity of the existing one could be expanded.
There have been series of rallies against the airport project since 13 years ago. The government has refused to reconsider the construction plans, which were first put forward in the 1960s.
The French police is notorious for violence against environmental and other protests. Violent clashes between police and protesters and the use of tear gas by French riot police are quite common in the country.
Back in October 2014, an activist was killed amid clashes between French police and protesters rallying against the construction of a dam in the southern part of the country.
Remi Fraisse, the 21-year-old activist, died on October 25, 2014, after approximately 2,000 people convened to show their opposition to the controversial Sivens dam project in the town of Albi, the capital of the Tarn region, in southern France.
His death triggered outcry in several French cities, including Paris, Brest, Marseille and Lyon, and finally forced local authorities to suspend the dam project.