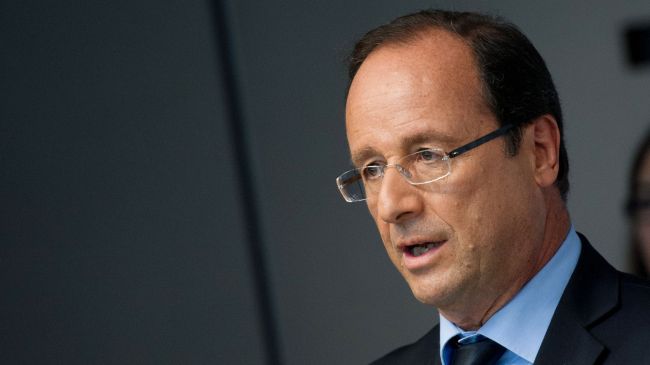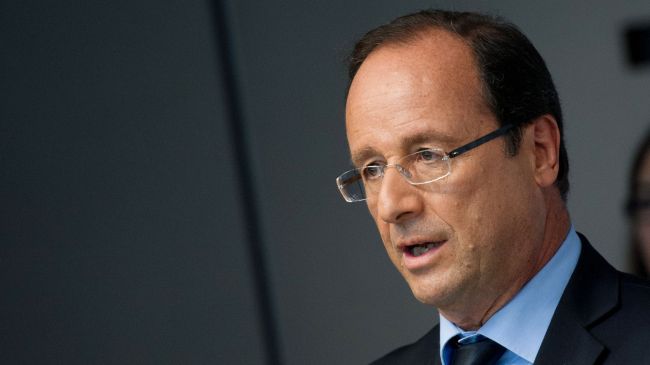 French President Francois Hollande has signed into law a bill legalizing gay marriages and child adoption by same-sex couples, making France the 14th country to legalize same-sex marriages.
Hollande signed the bill on Saturday, a day after the Constitutional Council approved the bill through a ruling, rejecting a challenge by the right-wing opposition.
"I will ensure that the law applies across the whole territory, in full, and I will not accept any disruption of these marriages," said Hollande.
Last month, the French parliament approved the bill after several days of stormy debates.
The bill was immediately challenged on constitutional grounds by main right-wing opposition UMP party of former President Nicolas Sarkozy.
France has experienced huge protests against the same-sex marriage bill.
Late on Friday, between 200 and 300 protesters gathered in central Paris to condemn the ruling in favor of the bill by the Constitutional Council and calling on Hollande to resign.
The opponents of the law have planned another major protest rally in Paris on May 26.
French churches have also condemned the bill, calling gay marriages "a sham" that would "shake one of the foundations of our society."
Hollande had promised to throw his weight behind the bill as the proposed legislation was one of his presidential campaign promises.
European countries such as the Netherlands, Belgium, Spain, Norway, Sweden, Portugal, Iceland, and Denmark have also legalized same-sex marriages.