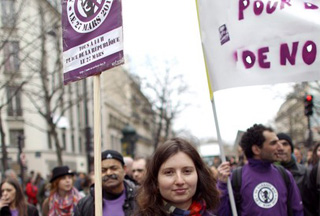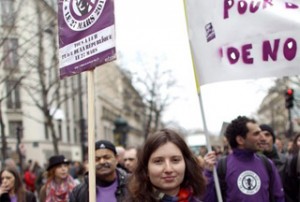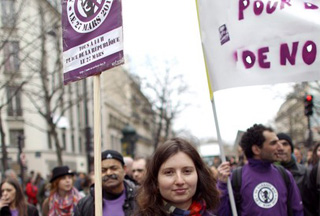 Thousands of anti-government protesters have taken to streets across France to mark a "No Sarkozy Day."
The demonstration, which started at the French capital's Place de la Republique, was organized through social networking Internet websites such as Facebook, rather than an official body.
French President Nicolas Sarkozy is facing record low approval ratings after his center-right bloc suffered a comprehensive defeat in local elections on Sunday, March 21.
One social networking website, which claims to have 354,000 members, urged citizens to demonstrate in Paris and other French cities and express their political dissatisfaction.
Technicians set up sound systems to make announcements and play music for protesters who marched with waving banners and in purple t-shirts with "No Sarkozy Day" printed on them.
Following the election, pollsters said the bad economy and growing unemployment had taken its toll on the government with a string of recent controversies ranging from accusations of nepotism to a debate on national identity, also eroding Sarkozy's popularity.