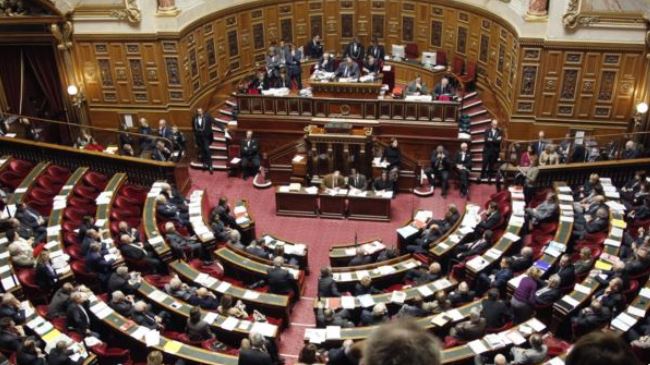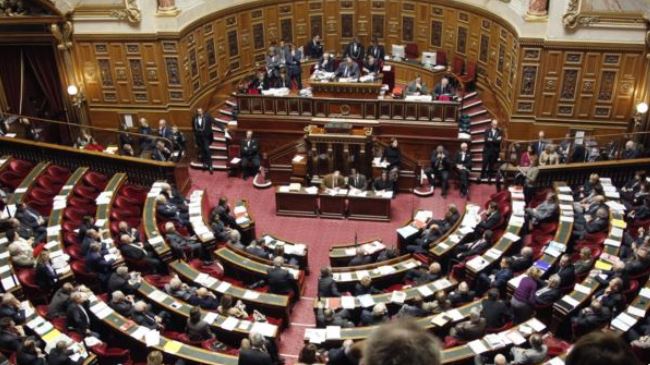 France's upper house of parliament has passed a resolution calling on the government to recognize Palestine as an independent state following a similar vote in the lower house.
On Thursday, French senators voted 154-146 in favor of the resolution and called for the "immediate restarting" of the so-called peace talks between the Palestinians and the Israelis.
The French Senate vote came a week after lawmakers in the lower house of parliament also adopted a similar measure.
The last round of Palestinian-Israeli negotiations reached a deadlock in April, when Tel Aviv refused to free the last group of 104 Palestinian prisoners in late March as part of a deal for the resumption of the US-sponsored negotiations.
French Foreign Minister Laurent Fabius has said Paris will recognize an independent Palestine if a final round of the negotiations fails to bear any results.
Legislators in some European states, including the UK and Spain, have already approved similar non-binding motions. However, Sweden went even further, officially recognizing Palestine as a state in late November. The move prompted the Israeli regime to recall its ambassador to Stockholm.
On November 29, 2012, the 193-member United Nations General Assembly voted to upgrade Palestine's status to non-member observer state.
Palestinians are seeking to create an independent state on the territories of the West Bank, East al-Quds (Jerusalem), and the Gaza Strip and are demanding that Israel withdraw from the occupied Palestinian territories. Israel, however, has refused to return to the 1967 borders and is unwilling to discuss the issue of al-Quds.