Afghanistan
Europe
French troops will leave Afghanistan faster than expected, FM Fabius says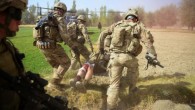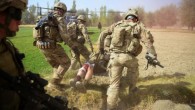 Foreign Minister Laurent Fabius says France will pull out its combat troops from Afghanistan "a bit more quickly than anticipated" and will complete the withdrawal before the end of December 2012.
The French foreign minister, who is on a visit to Kabul, made the remarks on Saturday during an interview with French television BFM.
In reply to a question about the French troops' withdrawal from Afghanistan, Fabius said, "We can say that it is going well and I think even that it will happen a bit more quickly than anticipated."
"We have said by the end of December (2012) but I think that it can happen a bit earlier," he added.
He stated that some Frenchmen, responsible mostly for repatriating equipment and the training of the Afghan army, would remain in Afghanistan. "But there will be no more combat troop," Fabius added.
On May 18, French President Francois Hollande met with US President Barack Obama in Washington and announced that he would withdraw all French combat troops from Afghanistan by the end of the year, as originally scheduled.
"The withdrawal is not negotiable. The withdrawal of combat forces is France's decision and this decision will be implemented," Hollande told reporters after talks with Obama in the White House.
Hollande's pledge to withdraw 3,500 French troops from Afghanistan was one of his key campaign promises and is thought to have helped him defeat Nicolas Sarkozy in the May 6 presidential election.
US-led troops have been fighting in Afghanistan since 2001. Their initial offensive removed the Taliban from power, but insecurity continues to rise across the country despite the presence of about 130,000 foreign forces.