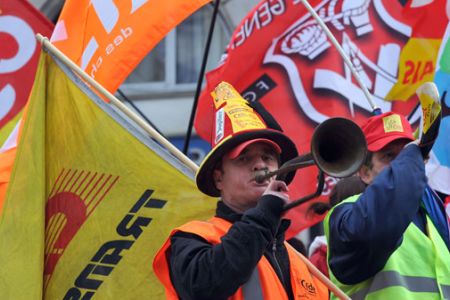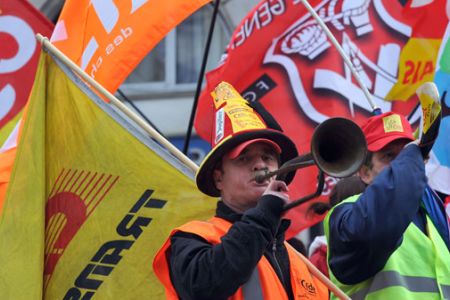 French unions have called for a new round of nationwide protests against President Nicolas Sarkozy's controversial pension reform legislation.
Unions have decided to keep up the mobilization in unity with a day of national cross-profession mobilization on November 23, nearly all of France's main trade unions said in a joint statement on Monday.
The strikes are meant to force President Sarkozy to agree to amendments to the pension reform bill.
The controversial law, which raises the retirement age by two years, was approved by the French Senate last month.
The reform must now be cleared by the Constitutional Council before the French president can sign it into law.
This is while, according to opinion polls, between two-thirds and three-quarters of the French people oppose the reforms.
Sarkozy's refusal to back down on his flagship reform has resulted in a series of mass protests and strikes over the past two months.
The nationwide rallies have caused fuel shortages, transport problems and sporadic violence across France.