Europe
Technology
World News
Frenchman in flyboard crossing bid falls in Channel, rescued: team
A daredevil French inventor on Thursday failed in his attempt to fly across the Channel from France to Britain standing on a jet-powered "flyboard", having to be rescued after falling into the sea, his team said.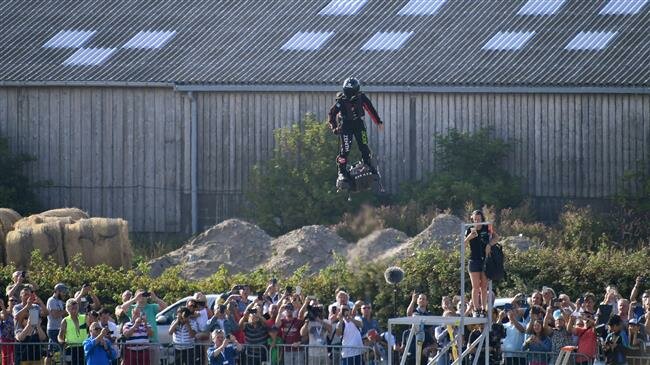 Franky Zapata, 40, a former jet-skiing champion, took off successfully from Sangatte in northern France but then fell into the Channel during a tricky mid-sea refuelling stop, a member of his team told AFP.
The ambitious crossing comes 110 years to the day after pioneer Louis Bleriot made the first airplane flight across the Channel on July 25, 1909.
(Source: AFP)