Syria
Fresh Clash Reported Between US-Backed Terrorists, Civilians in Northeastern Syria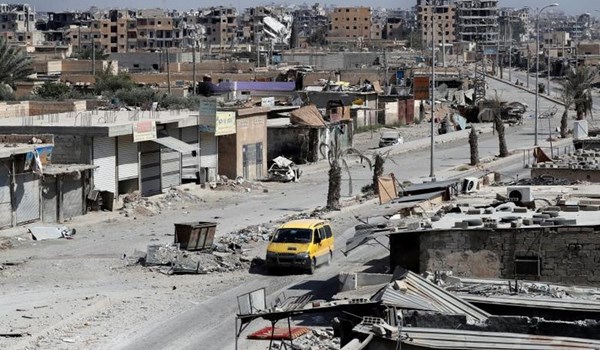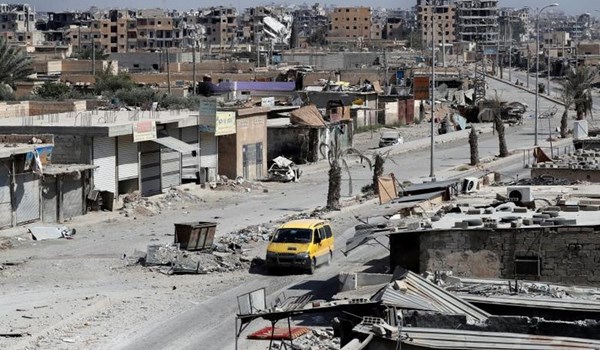 People in a village in Northwestern Raqqa engaged in fierce clashes with the US-backed Syrian Democratic Forces (SDF), local sources reported on Friday, adding that several militants and civilians were wounded in the clash.
People in the village of Rosai al-Jala in Northwestern Raqqa fought with the SDF, the sources reported, adding that a number of the militias and the villagers have been injured.
The clashes came after the SDF broke into civilians' houses in the village.
In the meantime, two SDF members were killed in the town of al-Mansoureh near the town of Solouk by unknown raiders.
The SDF, also, arrested several young men in the villages and towns in Northern Raqqa under a forced recruitment plan.
On Tuesday, the sources reported that the SDF-affiliated Military Police arrested a number of young people in Hadiqat al-Rashid neighborhood in Central Raqqa under a forced recruitment plan.
The sources further said that the SDF deployed unprecedentedly a large number of forces across Raqqa city, mainly in al-Sowq district, searching for fugitive members and young people to send them to forced military service.
In the meantime, the SDF forwarded more gunmen to the village of Huweija Abdi North of Raqqa city to arrest more young people, they went on to say.
The SDF gunmen opened fire while breaking into the villagers' houses, creating a wave of fear across the village.
Popular uprising has been on rise in the region following the SDF's brutalities.