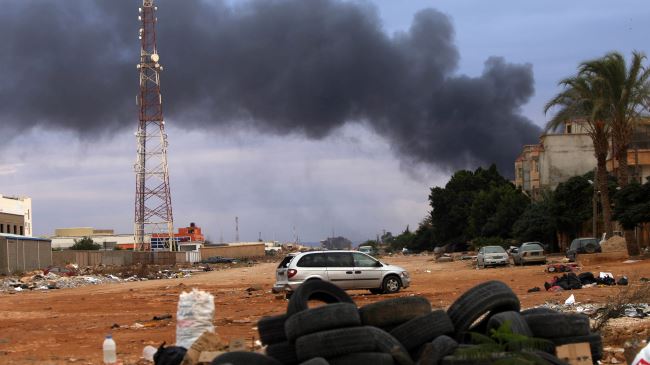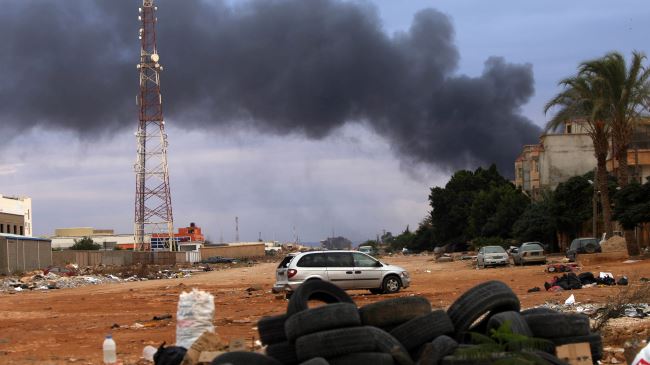 A fresh spate of clashes in the northeastern Libyan city of Benghazi has claimed the lives of at least 10 people.
According to the Libyan medical sources, at least 10 people lost their lives after rockets hit several residential areas in the violence-ravaged city of Benghazi on Wednesday.
The recent clashes have flared up between the Libyan army backed by forces loyal to former General Khalifa Haftar and militias who are currently in control of Benghazi. The clashes have left at least 200 people dead over the past two weeks.
Meanwhile, the country's internationally recognized Prime Minister Abdullah al-Thani called on militia groups to take part in reconciliation talks.
"We open the doors of dialogue with our brothers on the condition that there be concessions from all sides," the Libyan premier told reporters on Wednesday.
Today's clashes came shortly after the United Nations special envoy to Libya, Bernardino Leon, expressed serious concern over the deteriorating situation in Benghazi.
"The danger for the country is that in the past weeks we are getting very close to the point of no return," the UN official said on Tuesday, adding that "dialogue is the only way out of the crisis."
Libya plunged into chaos following the 2011 uprising that toppled longtime dictator Muammar Gaddafi. The ouster of Gaddafi gave rise to a patchwork of heavily-armed militias and deep political divisions.
The North African country has been witnessing numerous clashes between government forces and rival militia groups that refuse to lay down arms. The groups are now turning their guns on each other in an attempt to dominate politics and the country's vast oil resources.