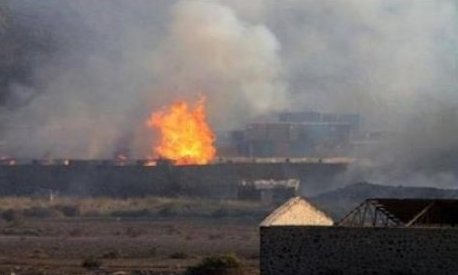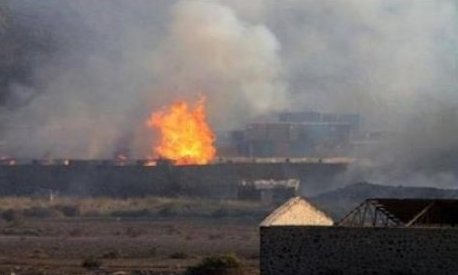 Saudi fighter jets pounded several residential areas across Yemen on Wednesday and bombed the Yemeni capital as many as 25 times, killing and injuring more civilians.
The aggression war planes targeted the area of al-Nahzeh in Sana'a, killing four civilians and injuring seven others.
At least four other people also sustained injuries in the Saudi airstrikes in the area of Jamalan in the capital. Saudi airstrikes also hit the area of al-Hadeh.
Meanwhile, the Saudi-US fighter jets also pounded the province of Sa'ada, targeting a hospital and a residential area in the district of Dhaher.
The hostile warplanes also targeted a school in the district of Haydan in Sa'ada. There has been no immediate report of possible casualties.
In another development, Yemen's army and Popular Committees forces fired Katyusha rockets at Saudi troops in the area of Sahn al-Jin in the Yemeni province of Ma'rib on Wednesday (250 kilometers East of the capital, Sana'a) in retaliation for Riyadh's ongoing airstrikes.
A number of Saudi military vehicles were destroyed and some other items of military equipment were damaged in the attacks.
The Yemeni forces also fired rockets at a number of Saudi military bases in the Southwest of the Persian Gulf kingdom.
Earlier on Tuesday, the Yemeni national military and PC forces fired a barrage of rackets at a Saudi border guard headquarters in Dhahran al-Janub, southwest of the Persian Gulf kingdom.
No reports of possible casualties and the extent of damage inflicted were immediately available.
The Yemeni forces also targeted Saudi Arabia's Khojrah military site in the Saudi Jizan border region, leaving a number of Saudi soldiers killed and wounded.
Saudi Arabia has been striking Yemen for more than five months (168 days) now to restore power to fugitive president Abed-Rabbu Mansour Hadi, a close ally of Riyadh. The Saudi-led aggression has so far killed at least 5,788 Yemenis, including hundreds of women and children.
Hadi stepped down in January and refused to reconsider the decision despite calls by Ansarullah revolutionaries of the Houthi movement.
Despite Riyadh's claims that it is bombing the positions of the Ansarullah fighters, Saudi warplanes are flattening residential areas and civilian infrastructures.