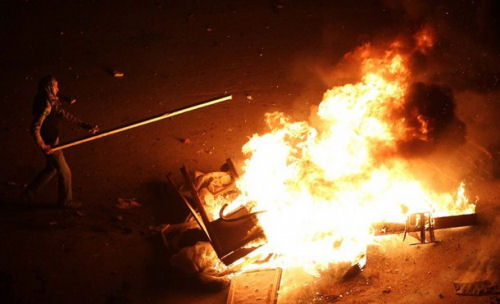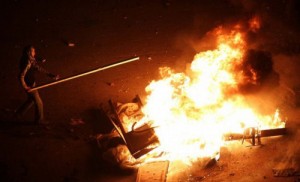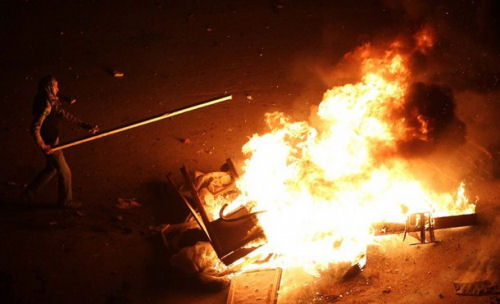 Fresh violence has erupted in Egypt's capital Cairo a day after deadly clashes between police and protesters, Press TV reports.
The development came after at least one person was killed and close to 700 others injured on Saturday after clashes erupted between police forces and protesters in Tahrir Square in the country's capital Cairo.
The country has been swept with rallies against the ruling Supreme Council of Armed Forces (SCAF)'s failure to live up to its promise of handing over power to a civilian government in the aftermath of the country's February revolution.
Egyptian Islamic and liberal opposition groups also staged a mass rally in Cairo on Friday to protest at the ruling junta's plans to change the constitution with the aim of empowering the Army with legal safeguards.
Earlier this month, Egypt's Deputy Prime Minister Ali al-Silmi showed a draft of a revised constitution to political groups in the North African country. The draft would give the army exclusive authority over its internal affairs and budget and would also shield the forces from legal scrutiny.
The opposition and Islamic campaigners protested at the prospect.
Protesters have also criticized the head of the council Field Marshal Hussein Tantawi for his reluctance to dismantle elements of the former regime.