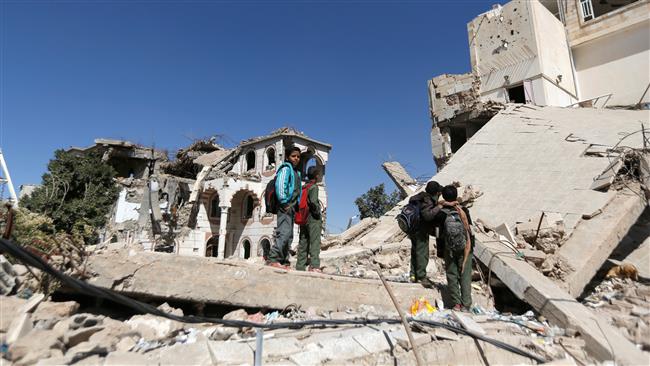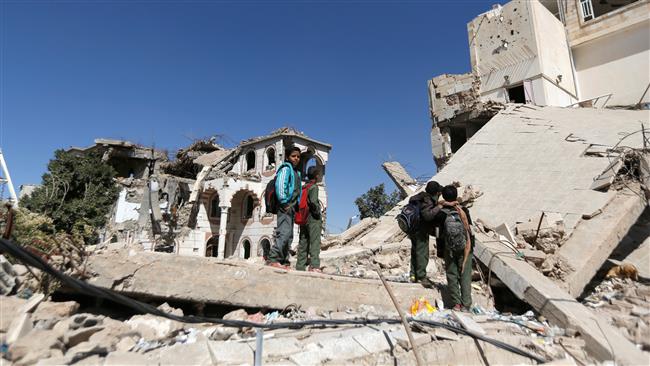 Saudi warplanes have conducted fresh air raids on western Yemen, causing several casualties as Riyadh continues to defy international calls to end its destructive campaign against its impoverished neighbor. 
The strikes killed at least four people in Amran Province and injured two others in Hudaydah Governorate early on Sunday, Yemen's al-Masirah television network reported.
The Saudi jets also bombarded the northern province Jawf and the west-central province of Sana'a.
On Saturday, 34 people lost their lives in a number of Saudi aerial attacks on Hudaydah.
The Saudi war was launched in March 2015 in support of Yemen's former Riyadh-friendly government and against the country's Houthi Ansarullah movement, which has been running state affairs in the absence of an effective administration.
The offensive has, however, achieved neither of its goals despite the spending of billions of petrodollars and the enlisting of the cooperation of Saudi Arabia's regional and Western allies.
The Saudi-led campaign, which is accompanied by a land, aerial and naval blockade of Yemen, has so far killed more than 13,600 people and led to a humanitarian crisis.
Yemenis can't 'withstand another day of war'
In a joint statement on Friday, the United Nations agencies, namely the World Health Organization (WHO), the World Food Program (WFP) and the Children's Fund (UNICEF), expressed concerns about the situation in Yemen.
The statement was released to mark the 1,000th day since the beginning of the Saudi war on Yemen.
"We have passed the grim milestone of 1,000 days of war in Yemen. As violence has escalated in recent days, children and families are yet again being killed in attacks and bombardment," it read.
Yemen is grappling with the worst humanitarian crisis in the world, with some 75 percent of its population in need of humanitarian assistance, the statement said.
"More than 1,000 days of families driven from their homes by brutal violence. 1,000 days without enough food to eat and safe water to drink. 1,000 days of bombed hospitals and damaged schools. 1,000 days of children recruited to fight. 1,000 days of disease and death … of unimaginable human suffering," it added.
"Yemen has passed the tipping point into a rapid decline from crisis to deepening catastrophe," the statement further read. "Yemen's families should not have to withstand another day of war, let alone another 1,000."
Saudi siege on Hudyadah
Earlier this month, Saudi Arabia claimed that it had lifted its inhumane blockade on the port city of Hudaydah, a lifeline for the Yemeni people, but realities on the ground attest to the contrary.
On December 10, Saudi Arabia announced it will reopen Yemen's port of Hudaydah under mounting international pressure.
"It is unfair to use siege on a port that is the lifeline for 25 million civilians as a war tactic to achieve your military goals," Mohammad Abu Bakir Ishaq, chairman of the executive board of Red Sea ports, told Press TV.
Since December 10, he noted, only 38,000 tonnes of fuel and 28,000 tonnes of humanitarian assistance have reached Hudaydah, which used to receive 300,000 tonnes of aid a day.
Ali Rajih, president of Hudaydah's worker syndicate, also told Press TV that the port city's closure had left 30,000 Yemeni workers without job.