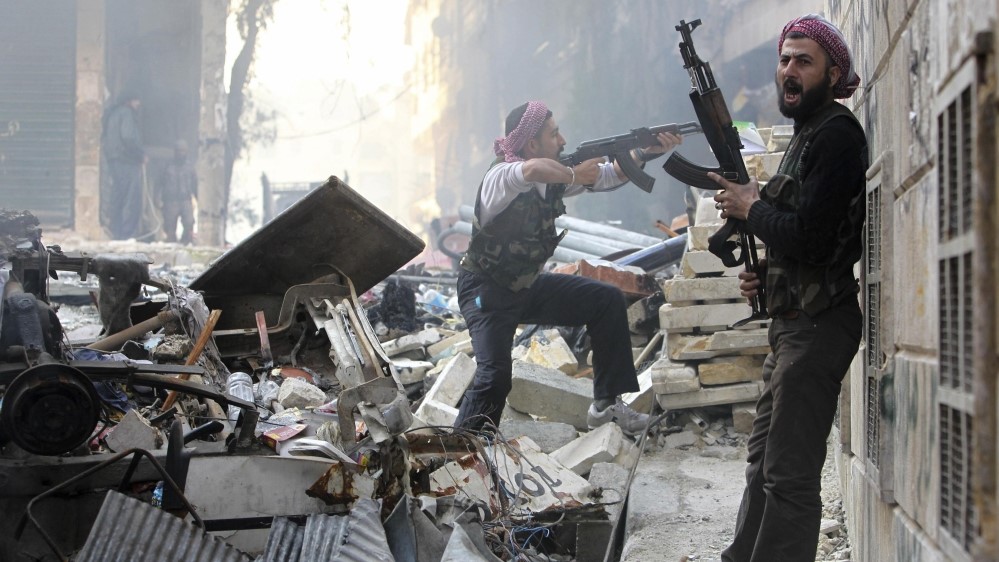 Battlefield sources reported large advances by the Syrian army in the war against Jeish al-Fatah in the Northern outskirts of Aleppo in the last several days.
"Syrian army troops and their popular allies, who launched their offensives against Jeish al-Fatah from the Southern farms of al-Malaah region, have significantly advanced in areas surrounding the al-Shaqif hilltop, took control over al-Shaqif hill and residential apartments near al-Shaqif industrial zone," the sources said.
"The Syrian government forces also took control over Handarat camp and al-Kandi hospital this week, and gained the upper hand against Jeish al-Fatah in Castello region," the sources went on to say.
"With these advances, the entire region on the Southern side of al-Shaqif and al-Rahbeh up to al-Jandoul square are militarily under the Syrian army control, which helps them to end militancy in Castello region soon," they added.
The government forces continued to advance against Jeish al-Fatah terrorists on the Northern outskirts of Aleppo city and captured a key hill there following hours of heavy fighting on Saturday.
The Army soldiers and popular forces inflicted tens of casualties on the terrorists in continued attacks on Jeish al-Fatah positions and captured Um al-Shaqif hill overlooking al-Shaqif factory along the road to the Handarat Palestinian Refugee Camp.
Fierce clashes are also underway between the Syrian government forces and Jeish al-Fatah in Suleiman al-Halabi and Bostan al-Pasha districts in Eastern and Northeastern Aleppo.
The Syrian artillery and missile units continue to shell Jeish al-Fatah's positions in Suleiman al-Halabi and Bostan al-Pasha districts..