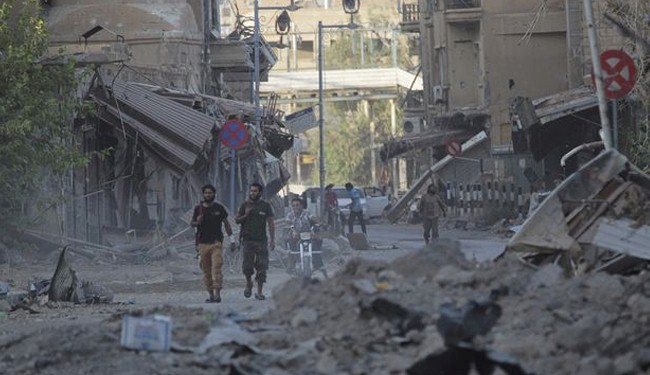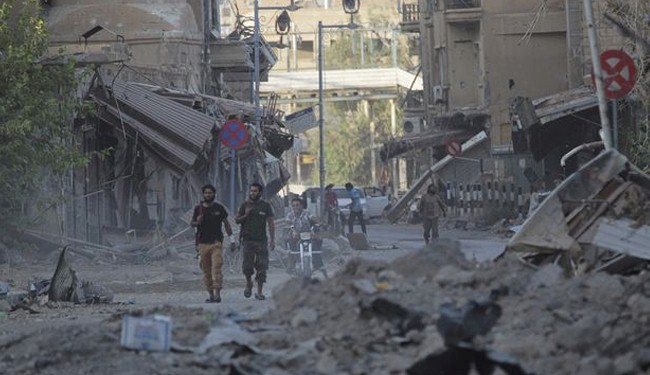 Militants from the so-called Free Syrian Army (FSA) have defected from their ranks and joined the forces of Syrian army, new footage coming out of Syria shows.
The FSA defectors say in a video released by the British television channel, ITV news, that they had been deceived into joining the fight against the Syrian government.
Reports say the video was filmed in and around the Syrian capital, Damascus.
The defectors reveal that weapons supplied to foreign-backed militants fighting against the Syrian government were smuggled into the country through Jordan and were paid for by Saudi Arabia and Qatar.
They also depict the streets of the Syrian capital as the grounds where rival militant groups are engaged in infighting for food, weapons and territory.
According to the FSA militants, numerous foreigners have joined the militancy in Syria during the past year.
In an interview in May 2013, President Assad said militants from as many as 29 different countries were fighting against the government in different parts of the country.
Assad stated that foreign intervention is the most important factor aggravating the situation in Syria.
A British defense study showed that about 100,000 militants, fragmented into 1,000 groups, are operating inside Syria.
The extracts of the study by defense consultancy IHS Jane's were published on September 16, 2013.
Syria has been gripped by deadly unrest since March 2011. According to reports, the Western powers and their regional allies — especially Qatar, Saudi Arabia, and Turkey — are supporting the militants operating inside Syria.