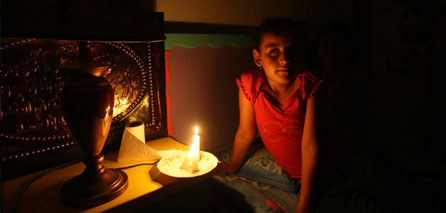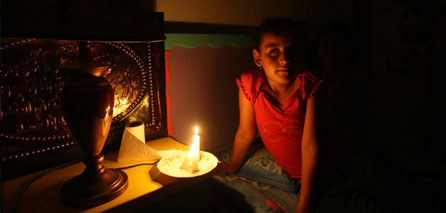 Kanaan Obeid, Vice President of the power authority, said the power failure in Gaza Strip's only power plant Saturday morning is a result of running out of necessary fuels to run the generators.
"The plant stopped working since early morning because fuels necessary to operate it had run out, and as a result of the sharp cuts in imports of industrial fuel," Obeid said in a press statement on Saturday.
Obeid said he holds Salam Fayyad, premier of the illegal government in Ramallah, fully and directly responsible for the power outage in Gaza, confirming that the incident was in compliance with Israeli-American pressure to take action against the people of Gaza.
Blame was also assigned to the international community and the European Union for their full awareness of the details of the electric company's financing and the "true reason" for the power failure in Gaza.
He stressed that the electricity distribution company in Gaza never stopped sending revenues to Ramallah and the Ministry of Finance in the West Bank. Salam Fayyad, he said, refuses to pay it to Israel to provide the Strip with fuel.
Inhabitants of the Gaza Strip suffer from power outages daily, the electricity working at times for eight hours and cutting off for eight.
For his part, Hamas spokesman Fawzi Barhoum said the energy crisis is the doing of the Fatah authority and Fayyad's illegal government, and a new attempt to increase suffering to exploit the people's needs "to achieve partisan objectives".
The Fatah authority's preventing fuels from the power plant is "clear politicization by the Fatah authority and Fayyad's government of the people's needs and basic demands, and in response to Israel's wishes," explained Barhoum.
"The [Fatah] authority is not to be trusted over our people, but seeks to destroy the Palestinian community," added Barhoum, noting the need to expose the truth to attract international opinion.
Barhoum called on donor countries and the European Union to reconsider a mechanism for the delivery of fuel to the power plant besides the Fatah authority and Fayyad's government.
The power authority in Gaza announced that Gaza's only power plant failed 5:00 am Saturday after fuels necessary for operation ran out.