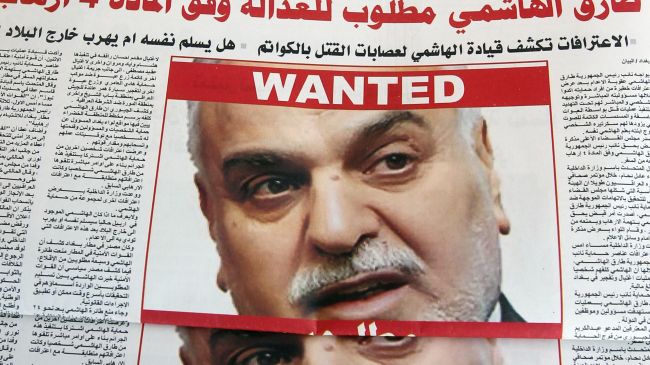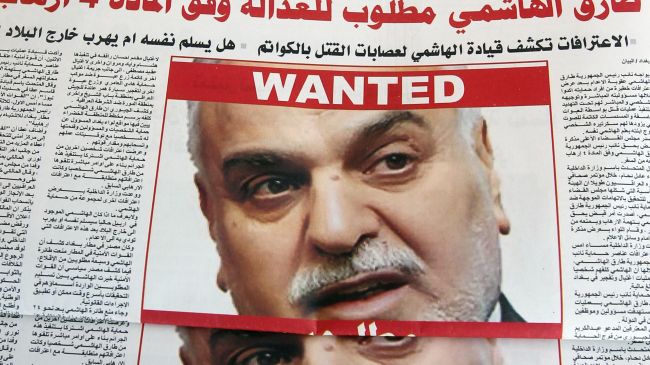 Iraq's fugitive Vice President Tariq al-Hashemi has traveled to Turkey as Baghdad demands his trial over accusations of involvement in terrorist attacks.
Hashemi arrived at Istanbul International Airport on Monday.
According to a statement issued by Hashemi's office, he will meet Turkish Prime Minister Recep Tayyip Erdogan to "discuss the developments in the region."
Hashemi is accused of involvement in bomb attacks against government and security officials over the past years, including a November 2011 car bombing in the capital Baghdad that apparently targeted Prime Minister Nouri al-Maliki.
On December 19, 2011, an investigative committee within the Iraqi Interior Ministry issued an arrest warrant for Hashemi after three of his bodyguards confessed to taking orders from him to carry out the terrorist attacks. Hashemi later fled to the Kurdistan region.
Hashemi denies the accusations and has called for the referral of his case to the Kurdistan region, but Iraq's judiciary has rejected his request.
The fugitive Iraqi vice president also visited Qatar and Saudi Arabia prior to his trip to Turkey.