Palestine
Funeral held for youth killed by Israeli army fire near Ramallah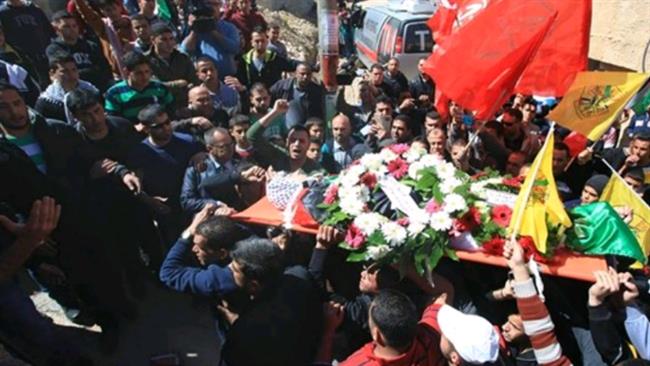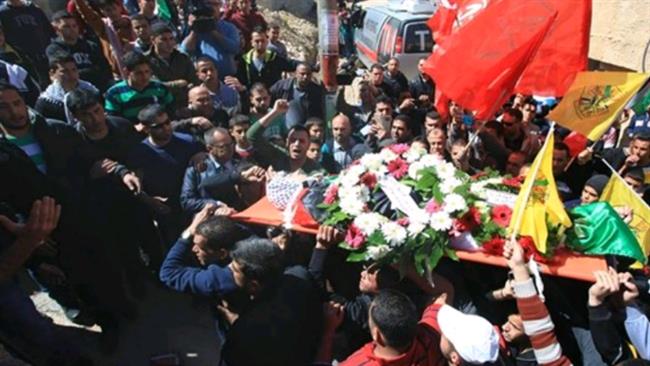 18-year-old Ali Mahmoud Safi from al-Jalazoun refugee camp north of the occupied West Bank city of Ramallah, succumbed to injuries he sustained last week, during a demonstration in protest against the Israeli separation wall.
Ali's mother said her son used to take part in several protests against the Israeli occupation and its illegal measures.
Hundreds of Palestinians attended the funeral processions. Ali's body- wrapped in Palestinian flag- was carried through al-Jalazoun camp. Mourners held pictures of the slain youth and waved Palestinian flags, while chanting anti-Israeli slogans.
Members of resistance groups also took part in the funeral and fired gunshots into the air all the way to the graveyard.
The incident meanwhile, comes amid Israeli warnings of a possible escalation of violence in the occupied West Bank, and amid extensive Israeli army exercises.
The ongoing Israeli violence and killings, according to the Palestinians would lead, at the end of the day, to escalation of the situation on the occupied Palestinian territories; thus the Palestinians warn that an uprising against the Israeli occupation could breakout.