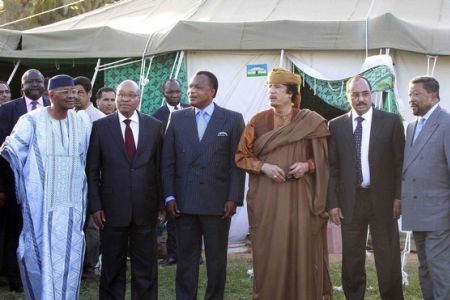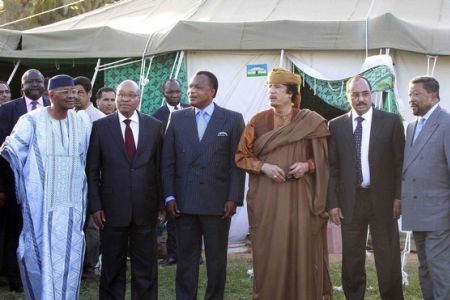 In an attempt to be defiant in front of the eyes of supporters and opponents, Libyan leader Moamer Gaddafi toured the streets of Tripoli as world powers struggled to stay united over a NATO-led air campaign that has so far failed to budge him from power in Libya.
NATO initially denied it had again bombed Tripoli, but an alliance spokesman later acknowledged that raids had targeted the outskirts.
In a bid to put on a united front, however, British Prime Minister David Cameron, France's President Nicolas Sarkozy and US President Barack Obama penned a joint article dismissing a Libyan future with Gaddafi as "unthinkable" and an "unconscious betrayal" by the rest of the world.
Responding, Gaddafi's daughter Aisha said calls for her father to step down were insulting for all Libyans.
French Foreign Minister Alain Juppe made a personal appeal to US Secretary of State Hillary Clinton for Washington to resume major air raids in Libya, but he said his plea was rebuffed.