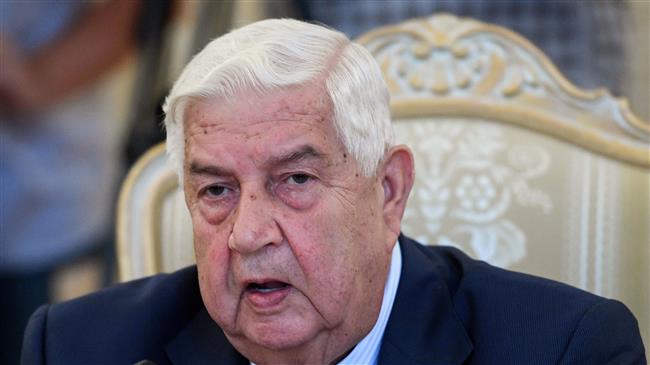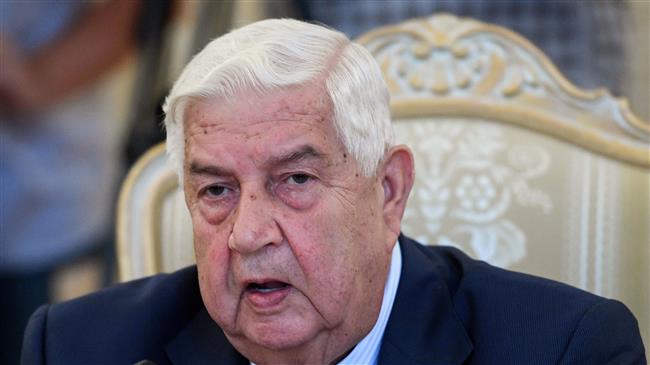 Syrian Foreign Minister Walid Muallem has warned that terrorists operating in the northwestern province of Idlib have managed to smuggle containers of chemical gas to use them in a false-flag operation against the Syrian government.
Speaking to Russia's RT news channel on Saturday, Muallem said British intelligence services had helped terrorists of the Nusra Front group to transfer gas canisters to areas in Idlib that are currently controlled by the so-called White Helmet troops.
He said the move was meant to stage a gas attack on civilians and then blame it on the Syrian government as soon as it begins its long-anticipated operation to retake Idlib from the terrorists.
For months, Syria has been planning a decisive operation to purge terrorists from Idlib, the last of its provinces that still remain under the control of militants.
The government has been accused of attacking civilians with chemicals in previous operations, including in Douma near Damascus and in Khan Sheikhun, in Idlib. Syrian authorities have denied any involvement in the two cases, saying the attacks had been carried out by militants to slow Syria's progress in the fight against terror.
Syria and its allies, believe a similar scenario could be staged in Idlib.
Muallem said there was clear evidence that the US was continuing to support terrorist groups like Daesh and Nusra Front, adding that the US would certainly use a chemical weapons incident as a pretext to attack Syria.
The top Syrian diplomat said, however, that Syria was determined to retake Idlib whatever its costs. He said that the government had already opened a humanitarian corridor at Abu al-Duhour Airport to help evacuate civilians before the fighting starts in Idlib.