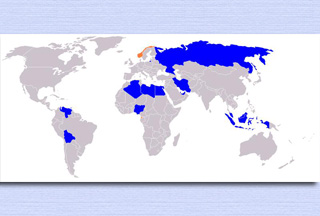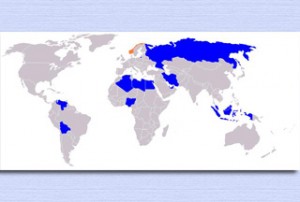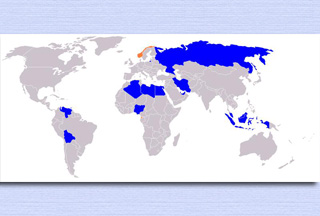 The ninth ministerial forum of gas exporting countries is to be held in Qatar to discuss ways of stabilizing natural gas prices.
Iran's Oil Minister Masoud Mir-Kazemi also left Tehran for Doha to attend the meeting on Wednesday.
The forum, established in Tehran in 2001, has 11 members that include Algeria, Bolivia, Egypt, Equatorial Guinea, Iran, Libya, Nigeria, Qatar, Russia, Trinidad & Tobago and Venezuela.
The 11-member Gas Exporting Countries Forum (GECF), also known as the 'gas OPEC', will discuss the appointment of the organization's secretary general, inauguration of its permanent secretariat headquarters and the status of gas prices in international markets.
"If the GECF ministers do not reach a consensus on a certain candidate, the secretary general will be appointed for two-year terms based on alphabetical order," Iran's representative to the forum Mohammad-Ali Khatibi said last month.
Kazakhstan and Norway have observer status in GECF.