Economy
North America
Gas prices in US doubled under Biden administration
The gasoline prices have hit another all-time high in the United States, as President Joe Biden continues his war on American energy, amid the conflict in Ukraine.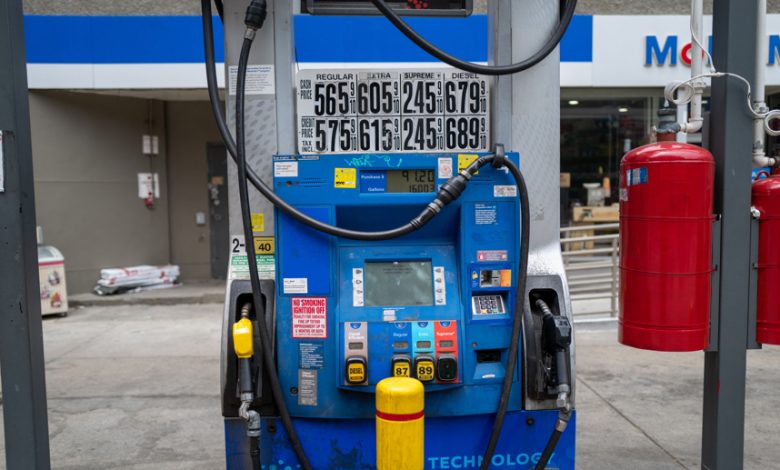 The price for a gallon has doubled since Biden took office in January last year, but that same gallon costs $4.81 on Saturday morning, according to data from the non-profit American Automobile Association (AAA).
The association, which tracks prices at more than 60,000 gas stations across the US, said the average gallon of gas cost only $2.39 during the first week of Biden's presidency.
Gas prices even surged to nearly $10 a gallon in parts of California early Saturday.
Republican National Committee Chairwoman Ronna McDaniel blamed Biden for the price hike, saying that the president's "war on energy has forced families across the US to empty their wallets to fill their tanks."
Experts warned that costs will continue to rise during the summer, saying that the national average will likely surpass $6 before fall.
Biden has already admitted that the administration is unlikely to be able to sufficiently reduce the cost of gasoline in the country in the short term.
The Democratic president placed an embargo on Russian oil earlier this year, shortly after Russian President Vladimir Putin declared a military campaign against Ukraine on February 24.
In addition to the oil embargo, Washington and its Western allies imposed unprecedented waves of sanctions on Moscow.
The move has so far sent the prices of grain, cooking oil, fertilizers and energy skyrocketing.
Biden once again blamed the high costs of food and gas on president Putin, calling them "Putin's price hike" on Wednesday.
The Russian president, however, has previously said that sanctions imposed by the West on his country have backfired and dealt "a much harder blow to their own national interests."