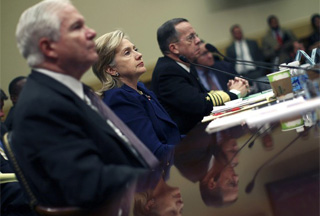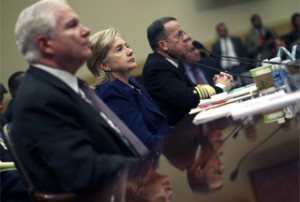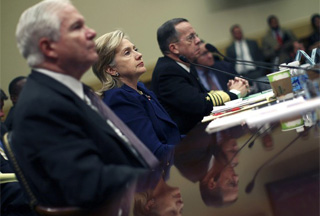 The US administration clearly says plans to start bringing soldiers back from Afghanistan in 18 months might slip and that no deadlines can be set.
"Quite frankly, I detest the phrase exit strategy," US Defense Secretary Robert Gates said, promising "a narrow focus" on routing al-Qaeda with "observable progress on clear objectives."
"What is essential — for our national security — is that we have two long-term partners in Afghanistan and Pakistan," he said giving the president full right to change his decision if needed.
"I think the president, as commander in chief, always has the option to adjust his decisions," Gated added a day after US President Barack Obama unveiled a plan to send 30,00o extra troops to Afghanistan.
During hours of questioning by two key committees, Secretary of State Hillary Clinton also mentioned that withdrawal was not the only strategy left to the US.
"I do not believe we have locked ourselves into leaving," said Clinton, who added the goal was "to signal very clearly to all audiences that the United States is not interested in occupying Afghanistan."
Clinton urged Afghan government to fight corruption saying the administration has "real concerns about the influence of corrupt officials in the Afghan government, and we will continue to pursue them."
The US president decided on Tuesday to raise the number of American troops in Afghanistan by some 40 percent, the first of which will reach the war in the first part of 2010.