Palestine
Gaza City sees renewed calls for release of prisoners held by Israel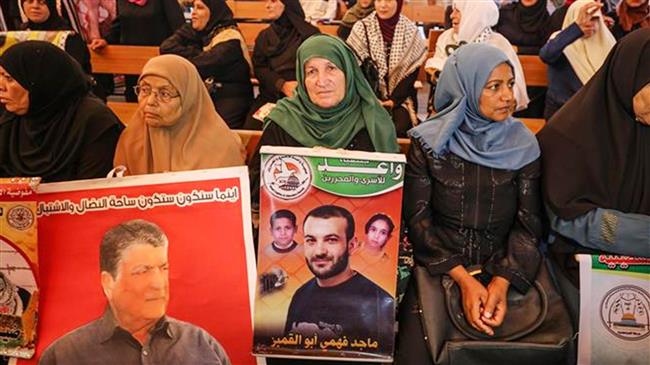 Families of the Palestinian prisoners and human rights activists have held a sit-in inside the office of the International Committee of the Red Cross in Gaza City.
The protesters denounced Israel's inhumane treatment of thousands of Palestinian political detainees.
Observers say the support Israel receives from certain countries, particularly the United States, gives it the green light to continue violating the rights of Palestinian prisoners.
Palestinian prisoners see no end in sight to their suffering as about 500 of them are being held without charge or trial under the so-called administrative detention, where imprisonment terms can be renewed indefinitely.
Palestinian detainees are held in 24 Israeli prisons and detention centers where they are denied basic human rights.
The prisoners are regularly subjected to cruel treatment, including torture, restriction of family visits, night raids, and solitary confinement.
Securing the release of prisoners is a highly sensitive issue for Palestinians as they regard the inmates as prisoners of war and symbols of resistance against the Israeli occupation.