Palestine
Gaza farmers come under attack by zionist regime forces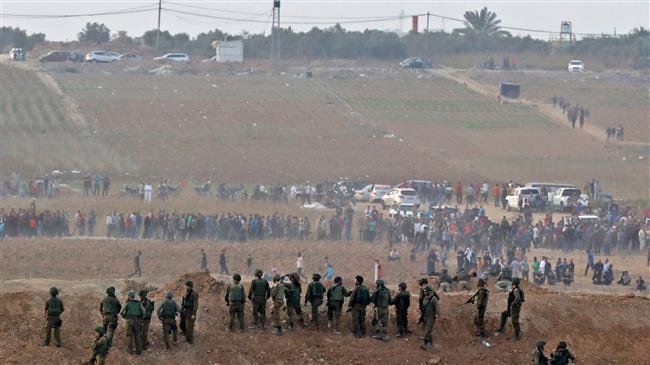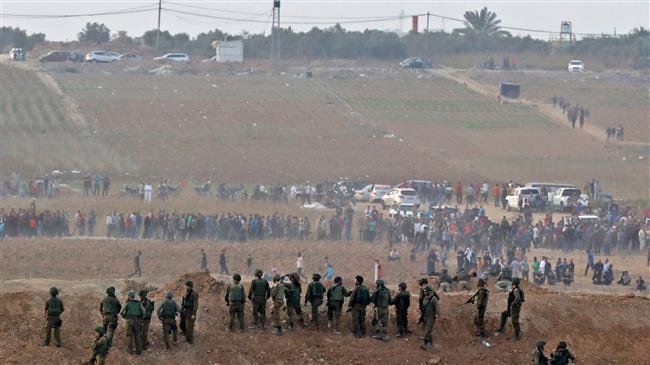 With the Israeli military keeping up its acts of aggression against Palestinians, soldiers of the Tel Aviv regime have come to target farmers in several areas of the besieged Gaza Strip.
According to Palestinian Ma'an News Agency on Sunday, the soldiers opened fire on Palestinian farmers east of the town of Beit Hanoun in northern Gaza.
Sources confirmed that one farmer was injured by fire and rushed to Beit Hanoun Hospital.
Israeli forces also opened fire on farmers east of Maghazi refugee camp in central Gaza. The farmers were forced to leave their lands.
Farmers are not the sole target of Israeli fire. The military regularly shoots at unarmed Palestinian fishermen and shepherds near the fence separating Gaza from the occupied territories.
The coastal strip has been under a crippling siege since 2007 and witnessed three wars since 2008. It has also witnessed a fresh wave of tensions since March 30, which marked the start of "The Great March of Return" protests.
More than 200 Palestinians have so far been killed and over 20,000 others wounded by Israeli troops in the protests, according to the latest figures released by the Gaza Health Ministry.
Separately, an Israeli settler attacked two Palestinians in the village of Qaryut, south of Nablus in the occupied West Bank.
Ghassan Daghlas, an official who monitors settlement activity in occupied region, said an Israeli guard from the settlement of Eli attacked two Palestinians.
One of the victims was a member of the Qaryut village council and the other a bulldozer driver. The Palestinians came under attack while working on a new agricultural road in the area.
Settlers, mostly armed, regularly attack Palestinian villages and farms and set fire to their mosques, olive groves and other property in the West Bank under the so-called price tag policy.
Price tag attacks are acts of vandalism and violence against Palestinians and their property as well as Islamic holy sites by Israeli settlers.
Israel has reportedly uprooted more than 800,000 olive trees in the occupied Palestinian territories since 1967.