Palestine
Gaza Fires at Least 15 Rockets into 'Israel's' South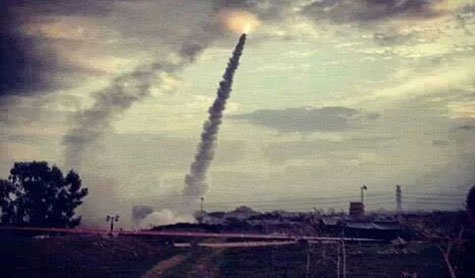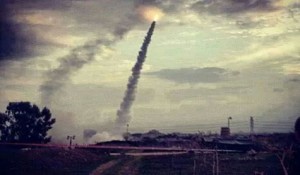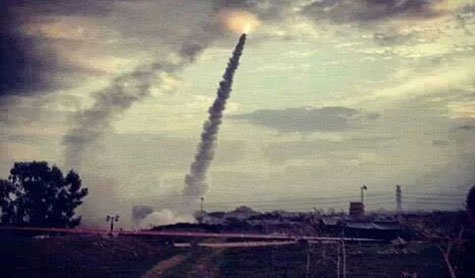 Palestinians from seized Gaza fired at least 15 rockets into the Zionist entity's south on Monday morning, hours after a tense night following the martyrdom of one Palestinian and the ongoing "Israeli" hostilities after 3 Zionists who went missing on June 12.
At least 16 rockets were fired out of seized Gaza at "Israeli" settlements on Monday morning, the "Israeli" army said.
Eleven of the projectiles landed within the Eshkol [occupied al-Askalan] Regional Council and two others hit the Sdot Negev [occupied al-Naqab] Regional Council.
The latest series of Palestinian resistance missiles comes amid an escalation in hostilities against the seized Gaza Strip, as "Israeli" War Forces troops scour occupied West Bank for three Zionists who went missing on June 12. "Israel" has accused Hamas of the alleged kidnapping.
This also comes as the "Israeli" War Forces fired an airstrike into the seized Gaza Strip on Sunday night, where sources reported that one Palestinian was martyred and three others were wounded in the attack in the south of the seized Gaza Strip.
Meanwhile, "Israeli" officials called on Sunday for "Israel" to undertake a large operation against the seized Gaza Strip following a weekend of rockets that destroyed a Sderot paint factory.
Zionist Foreign Minister Avigdor Lieberman, speaking to media outlets on Sunday, said the "Israeli" military should consider re-taking full control of the seized Gaza Strip.
"We have to decide if we are heading to a scenario of re-taking full control of the [seized] strip," Lieberman said in an interview with Army Radio.
"We've seen that a limited operation just strengthens Hamas, so the alternative is clear. There is no scenario in between," he said.
Furthermore, Zionist Prime Minister Benjamin Netanyahu, speaking at his weekly cabinet meeting, said Tel Aviv was "prepared to expand the operation as need be."
Seized Gaza has been blockaded since June 2007. "Israel" denies about 1.7 million people in seized Gaza their basic rights, such as freedom of movement, jobs that pay proper wages, and adequate healthcare and education.
Over 160 Palestinians, including women and children, were killed and about 1,200 others were injured in "Israel's" eight-day offensive on seized Gaza, which ended on November 21, 2012.