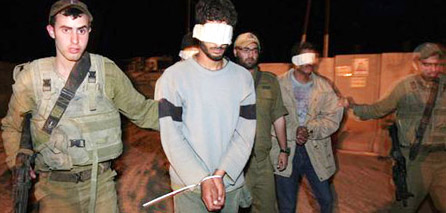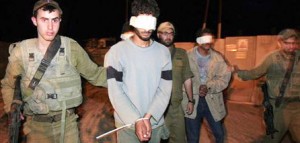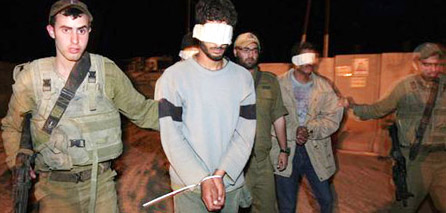 Zionist forces detained over 250 Palestinians during last week's clashes in East Jerusalem, the de facto Ministry of Detainees and Ex-detainees Affairs reported Saturday.
The ministry said more than 30 minors under the age of 14 were detained, as well as a number of journalists who were covering the protests, which came after Zionist entity finished renovating the Hurva synagogue in the Old City's Jewish quarter. The move was seen as provocative because Palestinians do not have similar rights over their own holy sites.
In a statement, the Hamas-run ministry reported that most of the Palestinian detainees were from the Al-Isawiya, Wadi Al-Joz, and As-Suwwana neighborhoods of Jerusalem. These areas witnessed fierce confrontations between Zionist forces and Palestinian youths.
Detainees were taken to the Russian Compound detention center in Jerusalem, the ministry said. Some were released on bail while several others remained in custody. Released detainees said they were handcuffed, beaten, and insulted while in detention.
The ministry added that some residents of Jerusalem were sent to house arrest, and that an Zionist court ruled that 15 detainees would be banned from accessing the Old City for 15 days.
According to the ministry, Zionist entity used undercover units to detain many of the protesters. Police disguised themselves as Arabs and joined protesters throwing stones at Zionist forces, before suddenly detaining them. Cameras were also used to identify demonstrators, the ministry said.