Palestine
Awakening
Islamic Unity
Middle East
Gaza rise to defend Quds shows Palestinians closing ranks against 'israel': Analyst
A political commentator says Israel's defeat in its long-pursued policy of disintegrating Palestine came to light when the Gaza-based Palestinians rushed to the aid of their compatriots in the Israeli-occupied territories in the face of Tel Aviv's atrocities and engaged the regime militarily in their defense.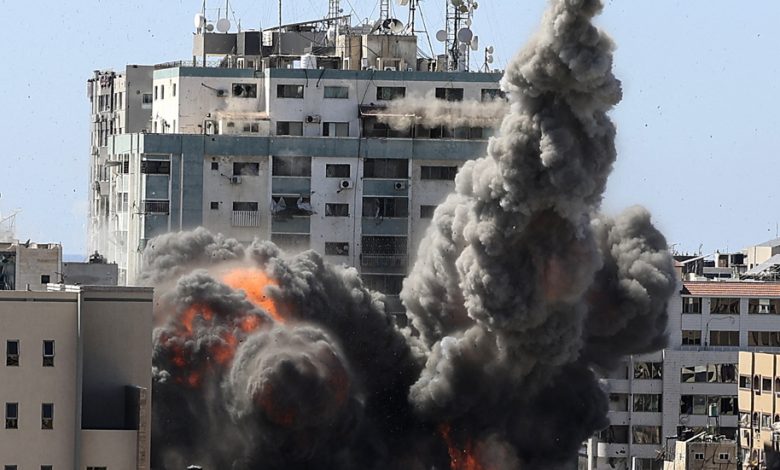 In an interview with Press TV broadcast on Friday, Sa'adollah Zare'ee, an expert on international affairs, said the regime in Israel had long tried to prevent the Palestinian people in Gaza, the occupied territories and those seeking refuge abroad from getting together and unite against the occupying entity.
In the previous Israeli military campaigns against Gaza, the analyst recalled, the other areas populated with the Palestinians used to remain calm and showed no reaction to the regime's crimes against their compatriots in the blockaded coastal enclave.
However, Zare'ee added, a "new situation" has been unfolding since earlier this week, after the Gaza-based Palestinian resistance groups rose up to defend fellow Palestinians in Jerusalem al-Quds in the wake of the regime's stepped-up land theft schemes for the Sheikh Jarrah neighborhood and the ensuing heavy-handed crackdown against Palestinian worshipers at the al-Aqsa Mosque complex.
He added that the detached parts of Palestine are "right now getting integrated and united somehow."
The commentator highlighted the chaos gripping the streets of the Israeli-occupied territories, which have turned into a new front of conflict pitting Arabs of Palestinian origin against Israeli settlers, in what the regime's authorities have described as a security threat.
The movement in the occupied territories in parallel with the war on Gaza is a sign of "the reunion of Palestinians," he said.
The message that Gaza's resistance movement sent to Israel is that "if you keep putting more pressure on the Palestinians in Jerusalem al-Quds, we will target your towns and cities from the Gaza Strip," the analyst said.
Zare'ee added that while a reunion is taking shape within the Palestinian nation's ranks, the communities in the Israeli-occupied territories are moving towards disintegration.
That split is not just happening between ordinary people in the occupied territories but also in the regime's administration, the analyst said, referring to the political stalemate in Tel Aviv that has led to several back-to-back elections and failures to form a unity cabinet.
The riots and attacks in the occupied territories prompted Israel's president on Thursday to warn of what he called a "civil" war in the occupied territories.