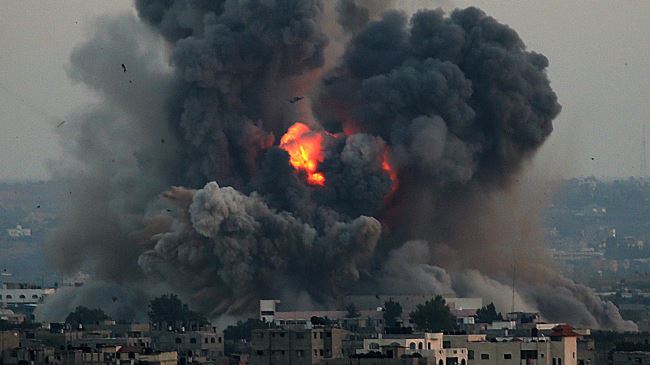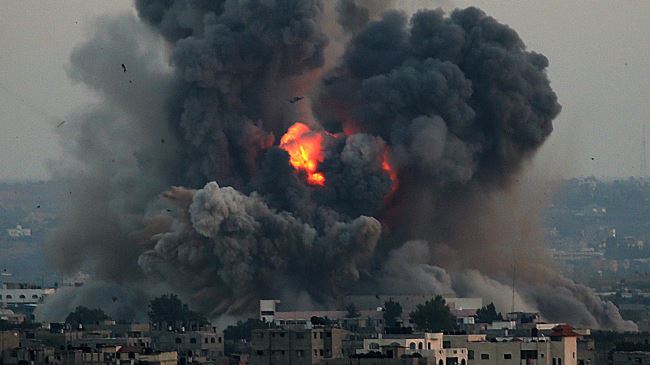 People in the besieged Gaza Strip still live in dire conditions as the only power plant destroyed during the recent Israeli war on the blocked territory is not yet functional, Press TV reports.
The situation in the Gaza Strip has not improved since Israel's war on the coastal sliver this summer with power outage being a major daily concern for the people in the blocked enclave.
The Palestinian national unity government has vowed to restore electricity up to 16 hours per day, but Gaza's population continues to have electricity at homes, schools and hospitals for only six hours per day.
"I'm a student at high school. This program is making my life miserable as I have to study as much as I can," a Palestinian boy said.
"Electricity is the major concern for everyone in Gaza. I live on the eleventh floor and my life is synchronized according to the electricity schedule," another Palestinian told Press TV.
Over 2,140 Palestinians, mostly civilians, were killed and more than 11,000 others injured during the nearly 50-day Israeli onslaught on Gaza. Tens of Israelis were also killed in the war.
According to the UN, the Israeli onslaught destroyed thousands of buildings, including the only power plant of the blocked territory, and hit at least 223 schools in Gaza, including the UN-run schools.
The Gaza power generating company responsible for running the power plant is facing major obstacles as it is in need for spare parts to replace the damaged ones. Moreover, the Israeli siege on Gaza keeps fuel away from the plant.
Gaza has been blockaded since 2007, which is a situation that has caused a decline in the standard of living, unprecedented levels of unemployment, and unrelenting poverty.