Palestine
Gaza: UNRWA staff start protest steps to demand their rights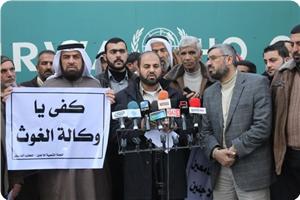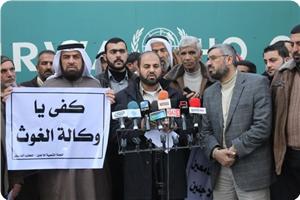 The workers' union at the UN agency for Palestinian refugees UNRWA in Gaza started its first protest steps, demanding the agency to guarantee the workers' rights.
These steps were launched on Thursday when members of the General Assembly of the Union of Arab employees organized a vigil in front of the office of the Director of UNRWA Operations in Gaza.
The Union demanded in a statement the UNRWA Management to be committed to the results of the surveys, and increase all the workers' salaries in order to improve the livelihoods of UNRWA workers, in light of the difficult economic conditions.
The statement said: "We have been contacting the agency's management for the implementation of this just demand, but unfortunately we have not received a positive reply. We have been informed that if there are salary increases, they will only be offered to some colleagues and that the UNRWA is fiscally strapped."
The protesters reviewed their first steps to halt the work in protest of the low salaries, and asserted that they will not give up their rights.