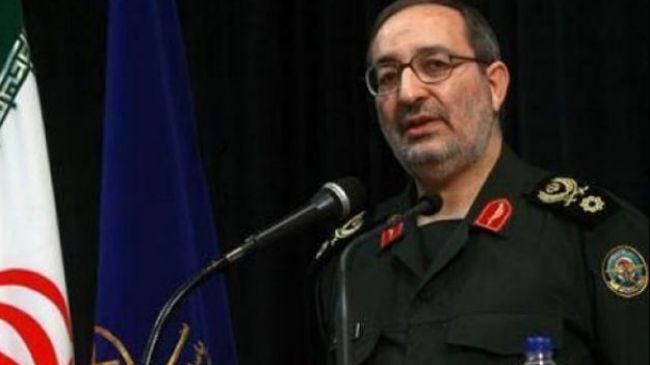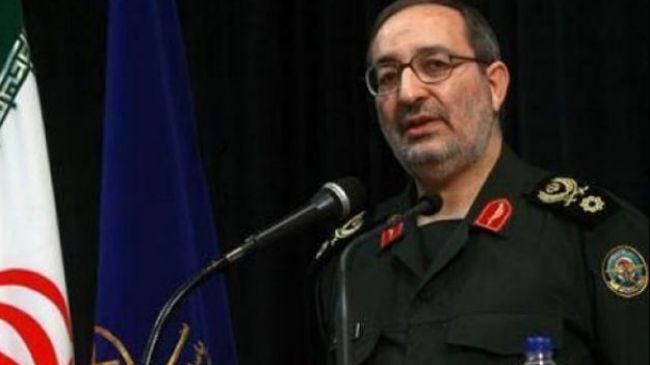 A senior Iranian commander says the Palestinian victory over Israeli aggressors in Gaza has revealed emptiness of Israel's outward grandeur and power.
Deputy head of Iran's Armed Forces Chief of Staff Brigadier General Massoud Jazayeri said on Friday that the Zionist regime suffered its fourth defeat in the recent Gaza war, which shattered its fake grandeur.
Jazayeri stated that Israel sought to flex its muscles in front of Islam and Iran and to analyze the real capabilities of Hamas, but with the help of God the regime suffered its fourth defeat.
"Today, world public opinion realizes the truth because they see that Israel…has been defeated by an oppressed people that have much less equipment and fighters compared to the Zionist army," said the commander.
On November 14, the Israeli regime launched a deadly offensive against the blockaded Gaza Strip, which killed more than 160 Palestinians and injured some 1,200 others. In retaliation, Palestinian resistance fighters fired rockets and missiles into Israeli cities, killing at least five Israelis.
On Wednesday, Egypt announced that the Israeli regime and the Palestinian resistance movement of Hamas had reached a ceasefire agreement. Under the deal, the Palestinians and Israelis agreed to end all hostilities. But the Israeli regime did not agree to lift the blockade of the Gaza Strip.