Palestine
Gazan kids reduced to silence by trauma: Report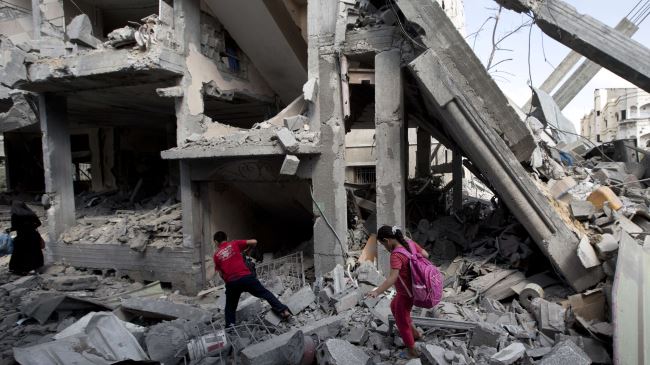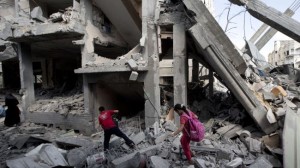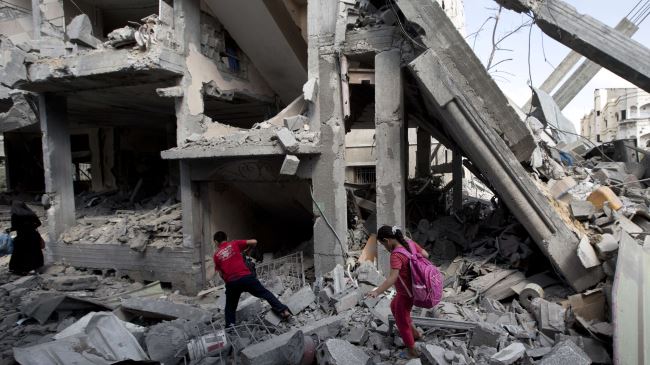 Traumatized by Israel's atrocities, Gazan kids are the most important problem the besieged enclave is facing, Press TV reports.
"Children refuse to talk. I could barely make anyone speak to me today because they are so traumatized they cannot even comprehend what's happening around them," said Halla Alsafadi, Press TV's correspondent in Gaza, on Tuesday.
A three-day truce took effect at 8 a.m. (0500 GMT) Tuesday and Israeli troops withdrew from the coastal enclave, giving the residents of war-torn sliver a chance to return to their homes and check the damage caused by Israeli airstrikes or tank shelling.
"The amount of destruction in unbearable and it needs years to be rebuilt," Alsafadi said.
Pernille Ironside, the head of the United Nations Children's Fund (UNICEF) in Gaza, said earlier in the day that the war has had a "catastrophic and tragic impact" on children.
"There isn't a single family in Gaza which hasn't been touched by direct loss," Ironside said, noting, "The impact that has on the ability of children to cope cannot be overstated… They have seen their friends and their parents die."
So far, about 1,900 people have been killed and over 9,500 others injured by the Israeli regime's massive offensive that began on July 8.
Israeli warplanes pounded numerous sites in the Gaza Strip, demolishing houses and burying families under the rubble. Israeli forces also began a ground offensive against the impoverished Palestinian land on July 17.