Palestine
Gazan officials receive foreign solidarity delegations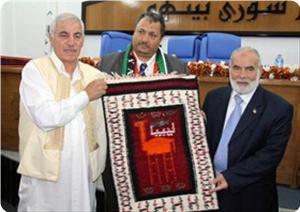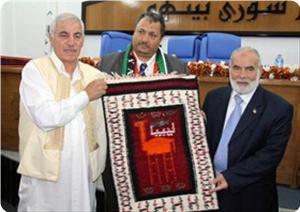 First deputy speaker of the Palestinian legislative council Dr. Ahmed Bahar received on Tuesday a number of foreign solidarity delegations in the Gaza Strip.
Bahar welcomed the delegations from Algeria, Libya, Jordan, Lebanon, and Britain at the PLC premises and hailed their efforts in supporting the Palestinian people.
Bahar briefed the delegates on the Israeli crimes against civilians and property in the Strip and the unjustified kidnapping of MPs in the West Bank in violation of the international law.
The first deputy speaker also explained the work of the PLC since its last elections in 2006 and the Israeli targeting of its headquarters, assassination of MP Saeed Siyam, arresting lawmakers, and exiling Jerusalemite MPs.
He regretted the international silence toward such Israeli violations despite the fact that the democratic elections in Palestine proceeded in complete transparency and integrity as witnessed by the world community.