Palestine
Gazans Launch 'Rubble Bucket Challenge'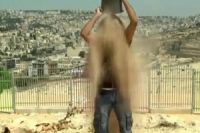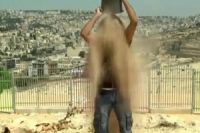 An appeal to garner support for Gaza which imitates the wildly popular ALS Ice Bucket Challenge but uses rubble and dirt instead of cold water is picking up steam on social media, Al-Alam news network reported.
Ayman al Aloul, a journalist who started the so-called Rubble Bucket Challenge said on Saturday, "I have to do something and to send a message all over the world about Gaza."
When the 42-year-old discussed the idea with friends, some suggested that he use either a bucket of blood or shrapnel.
"It came to my mind that it's good idea to show the whole picture – how Gaza looks now, rubble, destruction, cement with sand, small rocks," Aloul said.
By Monday morning, nearly 2,000 had liked the Rubble Bucket Challenge page. Other hashtags doing the rounds on Facebook and Twitter included #dustbucketchallenge and #remainsbucketchallenge.
The ALS Ice Bucket Challenge has seen prominent figures being filmed getting doused after being nominated by friends.
The viral sensation has earned $62.5 million for the ALS Association, which works to fight the neurological disorder also known as Lou Gehrig's Disease.