Palestine
Gazans protest against Israel's closure of al-Aqsa Mosque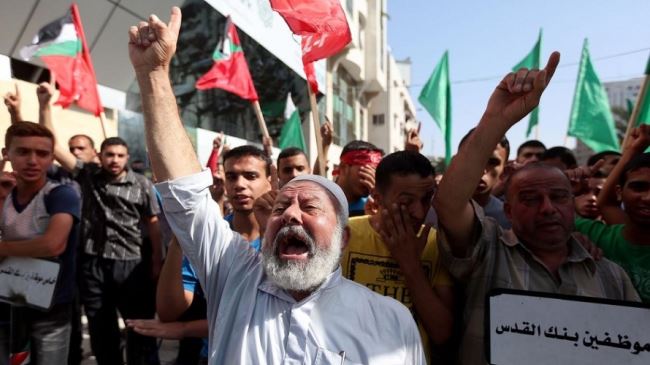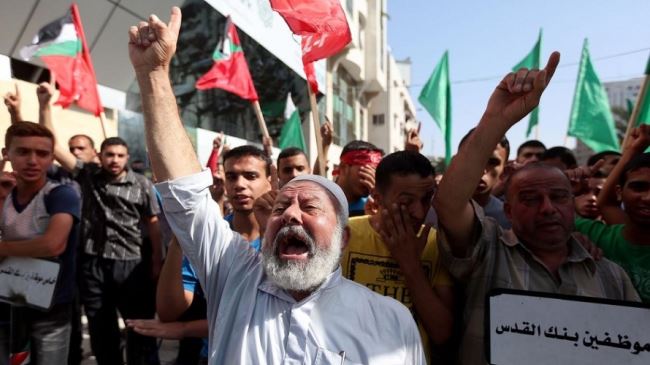 Hundreds of Palestinians in the Gaza Strip have protested against Israel's latest decision to temporarily close the al-Aqsa Mosque.
Demonstrators came together in the besieged Gaza Strip on Friday to show their support for fellow Palestinians in the occupied West Bank, who are under security lockdown by the Tel Aviv regime.
The protest in the Gaza Strip comes as tensions are mounting in al-Quds (Jerusalem) after the Israeli regime imposed restrictions on Palestinian worshippers.
Israeli authorities have deployed nearly 1,000 security forces across al-Quds.
Israel closed the al-Aqsa Mosque compound on Thursday to Muslim worshippers after an assassination attempt by 32-year-old Palestinian, Moataz Hejazi, against Yehuda Glick on October 29.
Glick, an American-born Israeli settler, was shot and wounded by gunmen on a motorcycle as he left a conference at the Menachem Begin Heritage Center. Israeli officials claim Hejazi was responsible for the attempted killing of Yehuda Glick. Hejazi had served 11 years in prison before his release in 2012.
Mahmoud Abbas, the president of the Palestinian national unity government, has warned that Israel's move amounts to a "declaration of war."
"This dangerous Israeli escalation is a declaration of war on the Palestinian people and its sacred places and on the Arab and Islamic nation," Abbas' spokesman Nabil Abu Rudeina quoted him as saying on Thursday.
Israeli authorities later announced that they have decided to open the holy site to Palestinian worshipers, but only those over 50 are allowed to enter the site.
The al-Aqsa compound, located in the Israeli-occupied Old City of al-Quds, is a flashpoint holy Islamic site. The location of the compound, known to Jews as the Temple Mount, is the holiest site in Judaism. The mosque is Islam's third holiest mosque after Masjid al-Haram in Mecca and Masjid al-Nabawi in Medina.