Middle East
Palestine
Videos
Gaza's retaliatory rockets teem down on Israeli-occupied territories
Footage shows Palestinian resistance groups raining down retaliatory rockets on the occupied territories after Israel's assassination of a senior Palestinian resistance commander.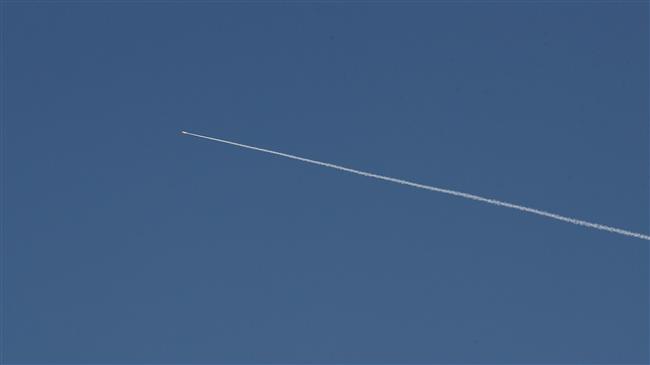 Baha Abu al-Ata, 42, the commander of Al-Quds Brigades — the Palestinian resistance movement of Islamic Jihad's military wing — and his wife were martyred during an Israeli aerial assault against his home in Gaza City in the Israeli-blockaded Palestinian enclave of Gaza Strip on Tuesday.
Video recordings soon surfaced of tit-for-tat rocket barrages by Gaza-based Palestinian factions, and Israel's so-called Iron Dome missile system struggling to intercept as many as possible.
The footage showed the damage resulting from the reprisal as well as one instance when a resistance rocket landed right on the course of Israeli traffic.
Another video, meanwhile, showed firefighters scrambling to tame a fire caused by the retaliation in an Israeli factory.