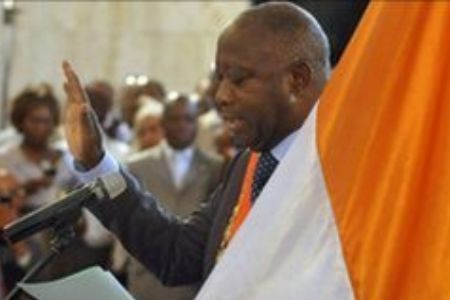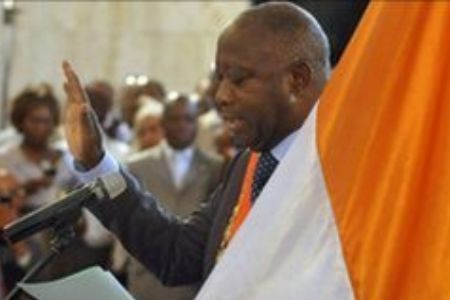 Political crisis deepens in West African nation of Ivory Coast where incumbent President Laurent Gbagbo has been formally sworn in for a second term.
Gbagbo took the oath as a number of his supporters cheered on loudly at the presidential palace in Abidjan on Saturday.
"I swear solemnly and on my honor to respect and faithfully defend the constitution," Gbagbo said during the swearing-in ceremony.
The country's Constitutional Council has handed Gbagbo victory, despite wide international endorsement of his opposition rival as the rightful winner of the polls.
On Friday, the Council announced Gbagbo as winner of the presidential election.
Earlier results had given opposition leader Alassane Ouattara the victory.
Meanwhile, Prime Minister Guillaume Soro has threatened to resign, saying Ouattara has won the November 28 run-off.
The opposition leader has warned of a possible civil war as a result of the overturn of the results.
Violence erupted in Ivory Coast following the election — leading to clashes and the deaths of over a dozen people.
On Saturday, there was fresh gunfire in the capital which left two people dead.
The poll was also seen as a turning point for the country, which was torn in two by a 2002-2003 civil war, prompting a political deadlock that put major strains on its economy.
The election had been postponed six times in the past five years because of political disputes between the ruling party and former rebels.