Palestine
Days of Allah
Iran
Middle East
General Qaani to Commanders of Palestinian Resistance: Your Steadfastness, Fight Confirmed 'israel' Weaker than Spider Web
Commander of IRGC's Quds Force, Brigadier General Esmail Qaani, sent two separate letters to the commanders of the Palestinian resistance in Gaza, confirming the Islamic Republic's an the entire axis of resistance's support to Palestine and Al-Quds City.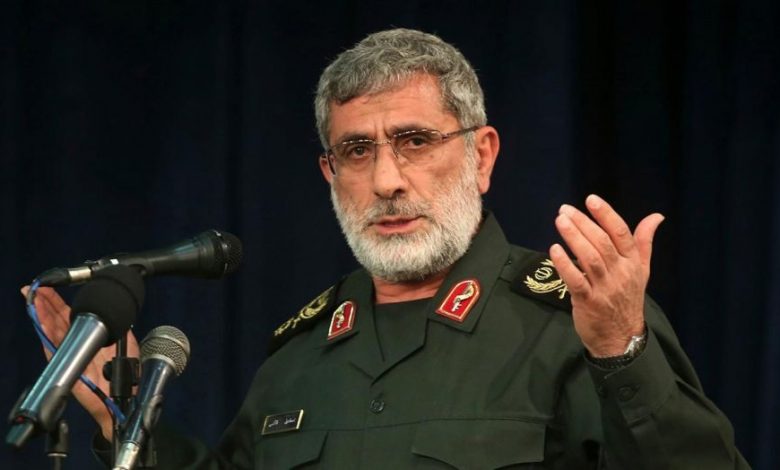 General Qaani addressed the commander of Hamas military wing, Al-Qassam Brigades, Mohammad Deif, and the leader of the Islamic Jihad military wing, Al-Quds Brigades, Akram al-Ajouri, hailing their steadfastness and fight against the Israeli enemy.
General Qaani also greeted all the commanders and fighters of the Palestinian resistance, stressing their fight confirmed that 'Israel' is weaker than a spider web.
The Iranian commander also hailed the steadfastness and sacrifices of the Palestinian people in Gaza, highlighting the role of the Palestinian uprise in all the occupied cities, including Al-Quds city.
In this regard, General Qaani emphasized that the Israeli enemy can no longer single out Al-Quds, indicating that the Palestinian resistance will be always ready to defend the Holy City against the Zionist violations.
General Qaani also underscored the military capabilities of the Palestinian resistance and reiterated the pledge of his predecessor, the martyr General Qassem Suleimani, to support Palestine despite the blockade and pressures, stressing that it will emerge victorious from this war.
The Israeli aggression on Gaza has been ongoing since May 10, leaving more than 230 martyrs and 1710 injuries. The Palestinian resistance has fired around 4500 missiles at the Zionist cities and settlements since the start of the aggression on May 10, inflicting heavy losses upon the Israelis.