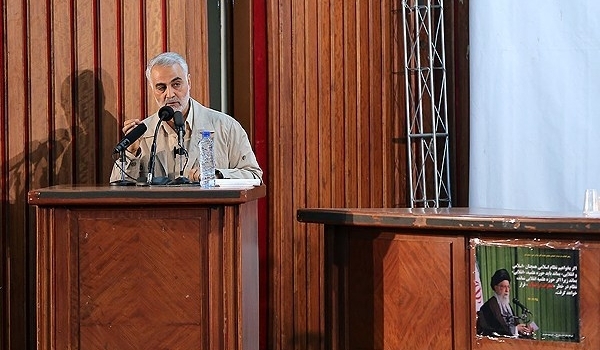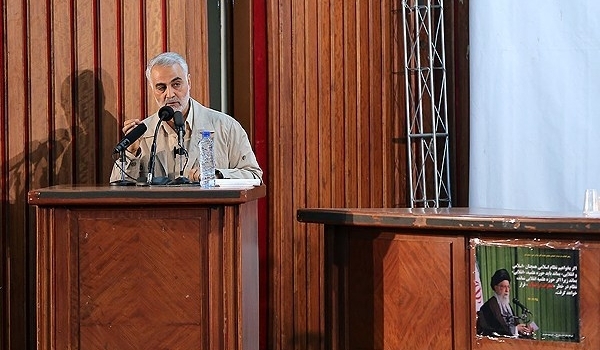 Islamic Revolution Guards Corps (IRGC) Quds Force Commander Major General Qassem Soleimani underlined that the Saudi-led war against Yemen has further strengthened the Houthis and their armed wing, Ansarullah, while Riyadh is now striving to find an escape route.
"Continued attack against Yemen is sheer craziness and certainly, this attack will not bear anything for Riyadh but failure," General Soleimani said in Tehran on Saturday, addressing the newly elected lawmakers of the Iranian parliament.
Describing the Yemen war as an obvious mistake of the enemy, he said before the attacks no one knew the Zeidi Muslims (the Houthis' Islamic faith), "but these attacks sparked their growth".
General Soleimani compared the Saudi aggression against Yemen to slain Iraqi dictator Saddam Hussein's invasion of Kuwait in 1990 which led to his collapse, and said if Riyadh and other Persian Gulf Arab states which collaborated in the war against Yemen could come out of it victorious, then a bigger war would start in the region.
He expressed regret that the result of the Yemen war is nothing but turmoil in the strategic region in which the country is located, and said, "Those who dreamt of Muslim world leadership are today suffering a chaotic situation and are paralyzed."
Saudi Arabia that has also been helping the terrorists in Syria has been official at war with Yemen since late March 2015 to reinstate Mansour Hadi and undermine the Ansarullah movement, which took over state matters after Hadi resigned.
Over 9,800 Yemenis, including 4,000 women and children, have lost their lives in the deadly military campaign.
Yemenis, in return, have been carrying out retaliatory attacks on the pro-Saudi forces deployed in the country as well as targets inside Saudi Arabia.
In relevant remarks in December, Lieutenant Commander of the Islamic Revolution Guards Corps (IRGC) Brigadier General Hossein Salami underlined that Riyadh has failed to implement its plots in the regional states, specially Iraq, Syria and Yemen, warning that its support for terrorism will backfire.
Salami pointed to Riyadh's military intervention in Yemen, and said, "Yemen is a quagmire for Saudi Arabia's soaking in an illogical war without even an iota of success."