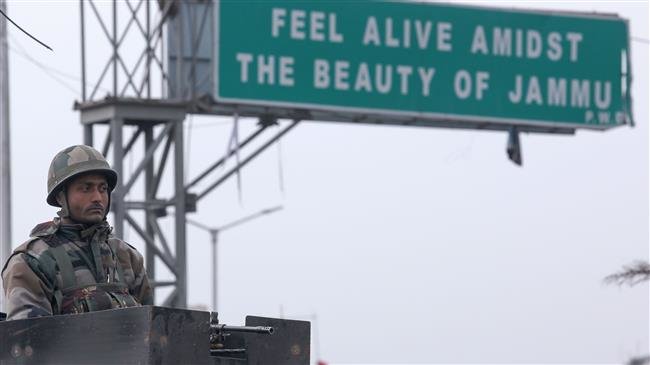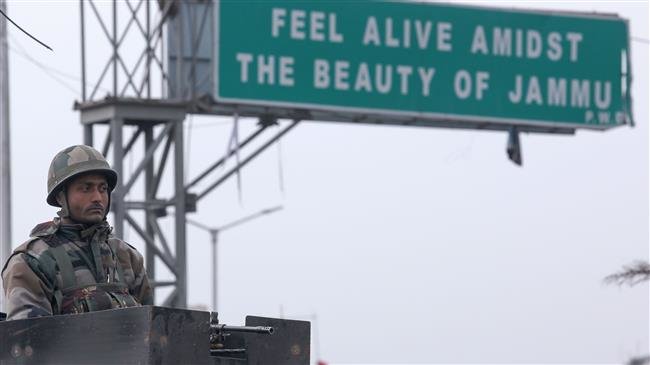 A retired Indian military commander has called on New Delhi to exercise caution after a car bombing in the disputed region of Kashmir prompted threats of a confrontation.
The attack, described the worst against India's government forces in Kashmir's history, killed at least 44 Indian troops near the main city of Srinagar on Thursday.
India, which regularly accuses neighboring Pakistan of supporting militants in Kashmir, swiftly pointed the finger of blame at Islamabad and promised a "crushing response."
US national security adviser John Bolton waded into the fray, expressing support for New Delhi's tough talk which risked a fresh escalation of tensions in the Subcontinent.
In a telephone conversation with his Indian counterpart Ajit Doval, the hawkish US official "vowed to work together to ensure that Pakistan cease to be a safe haven" for terrorist groups.
India summons Islamabad's ambassador over a deadly bombing in Kashmir after a Pakistani militant group claimed responsibility.
Lieutenant General D.S. Hooda, however, urged caution as he expressed hope for "rethinking and reconciliation" from all sides of the conflict.
The former general was in charge of the Indian army's northern command at the frontier with Pakistan in Kashmir and oversaw India's "surgical strikes" in September 2016 after militants raided a military base that killed 19 Indian soldiers.
In an interview with the Associated Press on Saturday, Hooda did not predict a major flare-up, saying that "some kind of limited military strike against Pakistan is more than likely."
His remarks came after India's Prime Minister Narendra Modi said the terrorist groups had committed a "big mistake," and that they would have to pay "a heavy price."
Kashmir has been divided between India and Pakistan since their partition and independence from Britain in 1947. The disputed region is claimed in full by both sides, which have fought three wars over it.
New Delhi has deployed some 500,000 soldiers to the region to further boost security of the borderline and enforce a crackdown on pro-independence demonstrations in its share of Kashmir, where anti-India sentiment runs deep.
Since 2016, soldiers from India and Pakistan have often traded fire along the frontier, leaving dozens of soldiers and civilians dead on both sides in violation of a 2003 ceasefire accord.
Hooda said that considering the state of affairs in Kashmir, he wasn't surprised by the bombing.
"I just hope this all leads to some introspection, some deep thinking and engagement to do everything afresh and rethink what we all should be doing to settle issues once for all," he said.