Syria
General Zahreddine Returns to Deir ez-Zor; Fierce Clashes at the Airport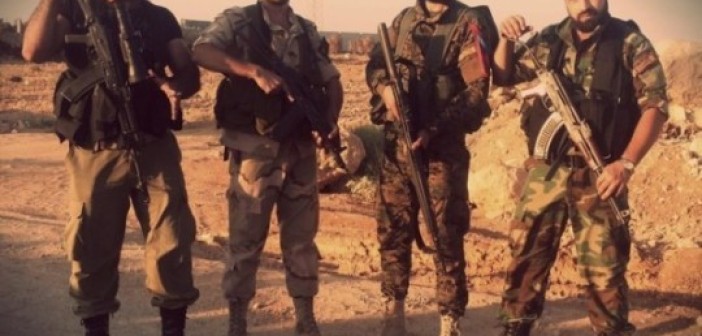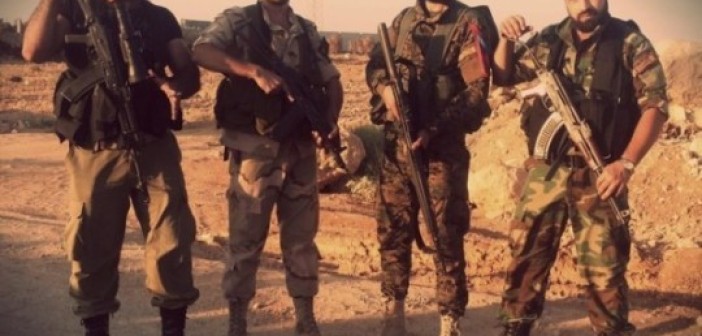 Brigadier General Issam Zahreddine has returned to his post at the Deir ez-Zor Military Airport after a brief absence to pay tribute to the 13 Durzi Sheikhs that were killed in Dama. General Zahreddine leads the 104th Division of the Syrian Arab Army's Republican Guard – the same unit the Syrian President Bashar Al-Assad commanded prior to his current role. Born in Tarba, Sweida, General Issam Zahreddine comes from a long-line of military officers, including his father, who was the former Defense Minister and prominent Ba'ath Party member in Syria.
Deir ez-Zor Military Airport:
The Syrian Arab Army countered the Islamic State's infiltration attempt by moving soldiers outside of the airport to push back the militants besieging the area. The SAA was successful in forcing the ISIL to retreat, clearing approximately 1 km of land between the airport and the militants. A Syrian military source added that the ISIL has suffered nearly 100 casualties while attempting to breach the airport's wall over the last 72 hours.
The Syrian Arab Army killed Hussein Al-Hussein, a prominent Saudi militant that fought ten years in Afghanistan before joining the ISIL to fight in Syria.
Al-Rasafa District:
The ISIL fired 6 mortar shells into the Al-Rasafa District, causing material damage to local businesses. The Syrian Arab Army was able to gain complete control of the industrial center, killing 13 ISIL militants:
Kanamat:
6 members of the ISIL were wounded during clashes at the Al-Farouq Mosque in Kanamat. 2 of the wounded men were captured by the Syrian Arab Army:
Mamtaaz Marzouq
'Adnan 'Abduallah
Al-Haweeqa:
The Syrian Arab Army killed 4 members of the ISIL and wounded another 13 during clashes yesterday
'Abdel-Satar Mounir (Egyptian) – KIA
'Ali Hassani (Syrian from Deir ez-Zor) – KIA
Hamid Al-Tarka (Saudi) – KIA
Daham Ghazi – wounded/captured
Kamal Al-Fatouri – wounded/captured
'Ahmad Hamid – wounded/captured
Khodor Manoukh – wounded/captured
'Alaam Muhammad – wounded/captured
Fu'ad Hamada – wounded/captured
*Please note: The names not sent were either not identified or not found
Makhatreen/Al-Haweeqa:
2 members of the ISIL were killed during this battle, while 9 others were wounded:
Wakaas Al-'Antar (Libyan) – KIA
Najim Hussein (Libyan) – KIA
Hani Al-'Afdal – wounded/captured
Sheikh Yasseen:
The Syrian Arab Army captured 5 ISIL members in the Sheikh Yassine Neighborhood of Deir ez-Zor:
Mahmoud 'Atiyya
Hani Al-Rawi
Thamer Al-Kurdi
Jamal Mishour
'Ahmad 'Amash
Al-Rashidiyya District:
Mortar shells fired by the ISIL injured 2 civilians this afternoon. The Syrian Arab Army captured 7 members of the ISIL in this district:
Mamdouh Marayy wounded/captured
Murtadi Al-Abrash wounded/captured
Tariq Abdul-Salaam wounded/captured
Al-'Amaal: 
Minor skirmishes that resulted in the death of 1 Islamic State member:
Abdel-Sharif Mazen Al-Mana'a
Al-Jubeileh District:
The Republican Guard is in control of this district; however, there is still some resistance on the outskirts. 6 members of the ISIL were wounded or killed:
Akram Yasseen wounded/captured
Hussam Al-Salah wounded/captured
Isma'el Jadaat KIA
Farouq Fakhri wounded/captured
Talal Hassan wounded/captured
Ghaith 'Afash KIA